Sabre Springs Plaza Sold For $6.8M
Tuesday, September 24, 2019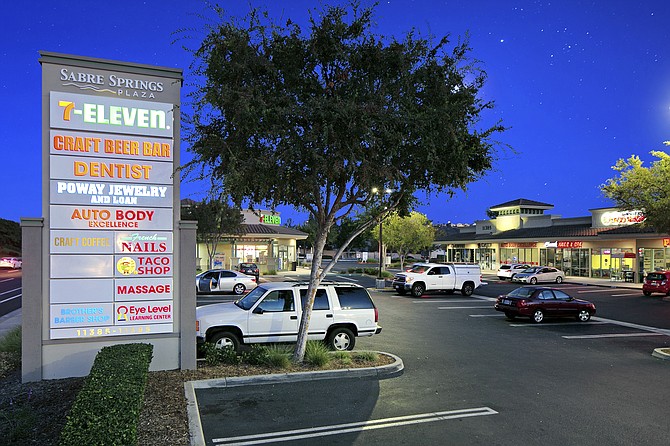 A Sabre Sprints retail shopping center has been sold for $6.8 million.
The 15,038 square-foot Sabre Springs Plaza was sold by Capstone Advisors.
The buyers were Laurie and Carl Rosenthal, according to CoStar, a real estate research firm.
Built in 2004, the shopping center was fully leased at the time of the sale.
Reg Kobzi of CBRE's San Diego office and Philip Voorhees, Sean Heitzler and Megan Wood of CBRE's National Retail Partners in Orange County represented Capstone Advisors.
Representing the buyers were Gary Stache, executive vice president of CBRE, and Kevin Foley, also of CBRE.
Shaun Moothart and Jennifer Ansari of CBRE's Debt and Structured Finance team arranged a 10-year loan of $3.3 million for the buyer.
"Sabre Springs is home to internet-resistant tenants providing convenience, value, service and medical uses that have proven highly resistant to internet competition. No single tenant accounts for a significant portion of the income, making this asset very stable and resilient," Voorhees said.
Real estate reporter Ray Huard may be reached at rhuard@sdbj.com or 858-277-8904.