BIOTECH'S BRAIN CANCER TREATMENT POSTS DISAPPOINTING RESULTS
Tocagen to Conduct 'Operational Review' After Clinical Trial
Sunday, September 22, 2019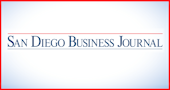 In 2017, Tocagen raised $87 million in a public offering. Investors saw potential in the San Diego biotech's combo treatment for recurrent brain cancer.

But in a recent late-stage clinical trial, the company's treatment didn't extend cancer patients' survival compared to the status quo of chemotherapy, according to reported results.
In the aftermath, Tocagen's stock fell 77% on Sept. 12 to close at $0.93 a share. As of Sept. 16 its stock was still below $1 a share.
"Tocagen announced that their lead program failed its crucial trial this morning, and it's not clear what the future holds for either that program, or the company itself," said analyst Jonathan Miller with Evercore ISI.
Tocagen's dual therapy — called Toca 511 and Toca FC — is designed to activate the immune system to fight recurrent brain tumors, namely glioblastoma. In recent years, glioblastoma deaths altered the political landscape, from Sen. John McCain to former Vice President Joe Biden's son Beau Biden.
Miller said he's waiting for a more detailed analysis of the clinical trial for signs that the combo treatment could work for other advanced cancers. Tocagen's therapy is also undergoing testing in newly diagnosed glioblastoma, advanced solid tumors and invasive bladder cancer.

"But confidence in this regimen will be very low barring some very surprising results in the detailed data," Miller said.

The biotech in a statement said it would conduct an "operational review," but didn't elaborate. Tocagen reported $68.3 million in cash as of June 30.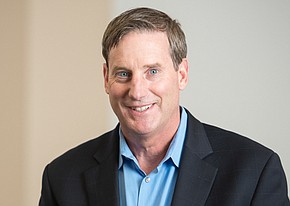 "Recurrent brain cancer represents a very high unmet medical need and patients with this disease have very few treatment options," said CEO Marty Duvall. "While the Toca 5 trial results are disappointing, we will be conducting a thorough analysis of the data including molecular analyses and pre-planned subgroups."
Going into the clinical trial Tocagen anticipated patients on the dual therapy would live an average of 14.3 months. Ultimately, the overall survival rate for the drug was 11.1 months, compared to 12.2 months for the control group that received chemotherapy.
Some investors downgraded their expectations for Toca 511 and Toca FC earlier in the summer after an independent monitoring committee said the late-stage trial should continue. The move signaled the cancer therapy didn't extend patient survival three-quarters into the trial.
In response, Tocagen said to wait for the clinical trial to finish.