Carlsbad's Chelsea Corp. Building Affordable Housing in Irvine
Sunday, September 22, 2019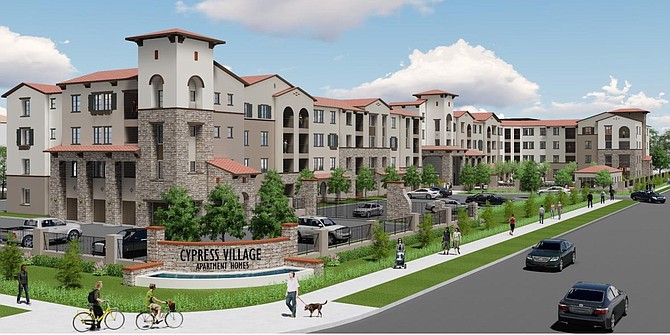 Chelsea Investment Corp. based in Carlsbad in partnership with Irvine Community Land Trust has started construction of a $41.7 million affordable housing complex in Irvine.
The Salerno housing project will include 80 apartments at Nightmist and Sand Canyon avenues in Irvine's Cypress Village.
Salerno was designed for low income families, veterans and families at risk of becoming homeless and households with a family member that has a developmental disability such as autism, epilepsy, Down syndrome or cerebral palsy
Services will be provided by United Cerebral Palsy and others in cooperation with the Regional Center of Orange County and Families Forward
The project is expected to be finished by the end of 2020.
Salerno will have 24 one-bedroom apartments of 550 square feet, 16 two-bedroom apartments of 750 square feet and 40 three-bedroom apartments of 1,000 square feet.
"As part of the mix at Salerno, we are proud to collaborate with United Cerebral Palsy to provide 10 units of dignified affordable households with a developmentally disabled member," said Jim Schmid, founder and CEO of Chelsea Investment. "These apartments represent an opportunity for adults with such disabilities to live on their own."
Schmid said 35 apartments will be earmarked for households with an annual income of up to 30 % of the area median income - $59,350 for a family of four.
With the exception of one apartment for a live-in manager, the remaining apartments will be for households with an income of up to 50 % of the area median income.
Monthly rents are expected to range from $531 to $634.
Real estate reporter Ray Huard may be reached at rhuard@sdbj.com or 858-277-8904.