Imperial Beach Apartments Sold For $3.9M
Tuesday, September 17, 2019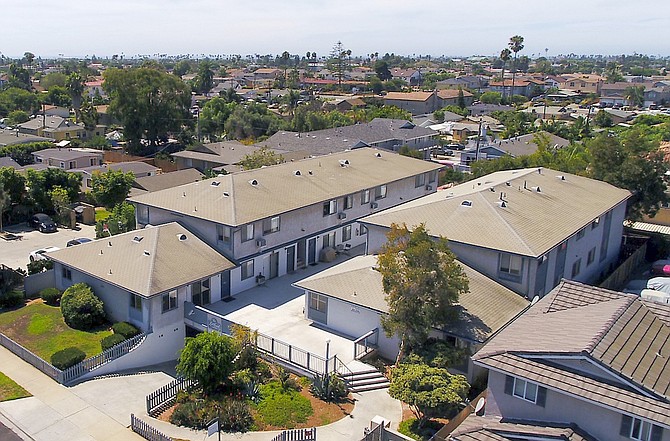 An Imperial Beach apartment complex has been sold for $3.9 million.
Littlenel Apartments, 812 12th St. was acquired by F&F Income Properties.
The seller was Kathi M. Paul-Pershall, according to CoStar, a real estate research firm.
Built in 1988, the two-story complex has 16 two-bedroom, one-bathroom apartments.
Amenities include subterranean parking, air conditioning and a laundry room.
John Newton and Erik Anderson of CBRE represented F&F Income Properties.
The seller was represented by Coldwell Property Management.
"Imperial Beach's growth and development is outpacing other South County submarkets due to the new Special Warfare Training Center boosting jobs and population growth," Newton said. "Redevelopment of the beach area is following suit with new hotels, restaurants and retail destinations. These factors, coupled with its man value-add opportunities, made this asset very desirable to the buyer."
Real estate reporter Ray Huard may be reached at rhuard@sdbj.com or 858-277-8904.