AS AVENUES OF CONNECTION EXPAND, FIRMS MUST NAVIGATE THE NEW AND THE OLD ONES
Public Relations Firms Need a Complete Team to Compete
Sunday, September 15, 2019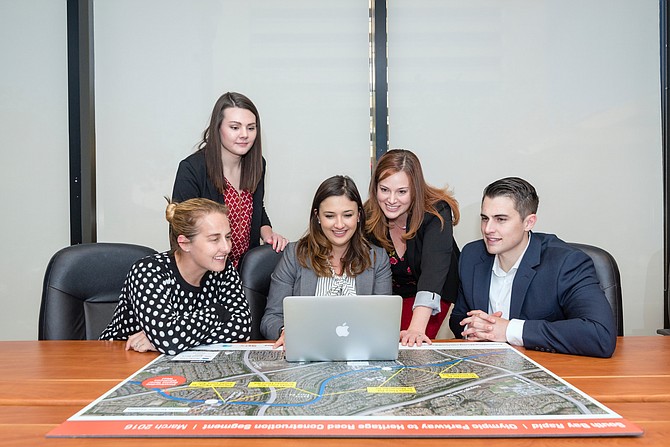 To succeed in the years ahead, public relations firms will need to navigate through an increasingly complex digital landscape.
"The world is changing and so is public relations," said Rick Griffin, president of Rick Griffin Marketing Communications. "Digital innovation will remain as a core business strategy. There is nothing constant except change."
In the years ahead, there will be ways to communicate with the public that no one has even thought of, said Kaye Sweetser, a professor of public relations in the School of Journalism and Media Studies at San Diego State University. Despite the challenge, good public relations professionals will adapt, she said.
"Social media, emerging apps, and different ways of connecting with one another do not change the core of what I think our business is, and that is to facilitate a relationship with the public," she said.
Engaging the Public
The demand for engagement between public relations professionals and consumers will increase, said Sara M. Katz, CEO and founder of Katz & Associates. For example, reputation management is becoming more urgent as dissatisfied consumers take to the internet to air grievances. Online posts critical of companies or products need to be addressed as soon as possible, and that requires constant vigilance.
"One of the biggest changes is second-by-second communications," said Carin Canale-Theakston, CEO of Canale Communications Inc. "Things can become public literally in seconds."
Increasingly public relations agencies will take their messages directly to the public. In the future, there will be less reliance on "earned media," publicity that is provided by news outlets, Canale-Theakston said. Instead, the industry will focus more on "contributed content," material that can be produced in-house and distributed to other outlets. Video production will become increasingly common among PR firms, she predicted.
One way agencies can stay current with emerging technology is to continually expand their knowledge base. Some people believe the best way to do this is by hiring young professionals who grew up on digital media. The problem is that members of the tech-savvy generation often aren't proficient at one-on-one communications with clients, which remains an essential public relations skill.
"They definitely hesitate on voice-to-voice communications," said Canale-Theakston. "You have to encourage folks to pick up a phone and call somebody."
A "sweet spot" can be achieved by having a combination of newcomers and experienced professionals on your staff, she said.
A Business for Problem Solvers
The successful public relations professional of the future will combine an understanding of new technology with the ability to try new things, said Melissa Cameron, a vice president at Southwest Strategies.
"You are looking for people who are go-getters, who want to reach people," she said. "They have to be adaptable, quick thinkers, who are problem solvers."
Keeping up with technology often means getting outside your comfort zone. Recently Canale-Theakston made an unusual personnel choice, hiring someone with a background in video gaming. The idea was to improve her company by adding someone who could bring in a new set of skills and a different approach.
"We can't stay in our box," she said. "If you stay in your box, you are in trouble."
Some things won't change. In the future there will be a need for strong writing and communications skills, whatever direction technology takes, said Gayle Falkenthal, the owner and president of the Falcon Valley Group.
"There always is going to be a need for people who know how to reach an audience in an age where people are very distracted," she said.