STARTUP GROWS TEAM AFTER RAISING $55 MILLION
New Tealium Executive To Lead Software Company's Go-to-Market Strategy
Sunday, September 15, 2019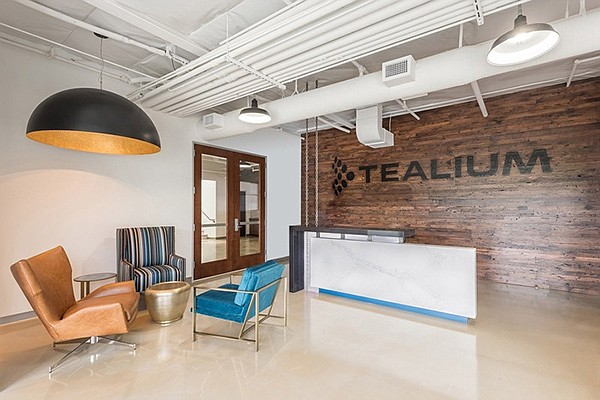 San Diego-based software company Tealium added a new member to its executive team after raising a $55 million funding round in May. Ted Purcell joined the company as its chief revenue officer on September 5. In his new role, he will lead Tealium's go-to-market strategy.
Purcell previously served as senior vice president of commercial at Marketo, a San Mateo-based company that makes marketing automation software. The company was acquired by Adobe Systems last September, Prior to that, he held management roles at SAP and Clarizen.
"This is the perfect time to join the Tealium team, and I couldn't be more excited to scale the business and drive success for both current and future customers," Purcell said in a news release. "It's clear that we're at the forefront of innovation, helping enterprises around the world embrace the power and value of real-time customer data."
Tealium was founded by WebSideStory alumni Ali Behnam, Mike Anderson and Oliver Silvestre in 2008. Jeff Lunsford joined as CEO, after taking prior companies Limelight Networks and WebSideStory public. The company's products pull real-time customer data from all sources — such as phones and laptops — and brings them together in one hub.
400+ Employees
Tealium has ramped up its growth since its recent funding round, with more than 400 total employees as of May. The company has raised a total of $160 million to date, and is among San Diego's highest valued software companies. Lunsford has hinted at his intention to take the company public at some point in the future.
"We are excited to welcome Ted during a period of high growth at Tealium," Lunsford said in a news release. "Ted understands our mission to provide the industry with a vendor-neutral, independent platform that integrates with all leading enterprise solution providers, and provides a consistent data layer within a very dynamic market of over 1,200 companies. Ted's expertise will allow us to continue to drive growth in new markets around the globe."