FOLLOWING THE MONEY AND FINANCIAL FORECASTING ARE TROVATA'S STRONG SUITS
Fintech Software Is Helping Hand for Companies' Finances
Originally published September 12, 2019 at 6:05 p.m., updated September 9, 2019 at 3:20 p.m.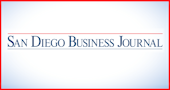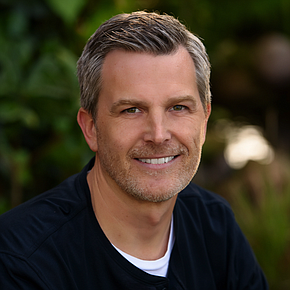 After raising $5.5 million in seed funding, San Diego fintech company Trovata is building out its team. The Del Mar Heights-based startup builds software to help companies with cash reporting and forecasting, and recently hired two new executives to help lead the company's marketing and operations.

Trovata is founder and CEO Brett Turner's fourth startup. A former finance manager for Amazon, Turner saw an opportunity to make work easier for company treasurers and chief financial officers.
"Having that experience myself, it just made sense," he said.
Amazon Work
Turner has managed SEC reporting for Amazon and raised $100 million across three B2B startups so far in his career. He also saw an opportunity with cloud computing and other new technologies coming into the foreground.
"This is allowing us not only to disrupt the 20 plus year legacy treasury solutions, but make it easy for companies of all sizes to build and manage their cash forecasts," he said."
Trovata's systems help with three main areas of focus: understanding how much cash is available across a company's bank accounts, providing businesses intelligence, and forecasting how much cash that company will have available in the future.
Many companies still do this work with a combination of excel spreadsheets and online banking.
"Part of it is just getting connected with the banks. There is no 'Mint' in wholesale banking, the larger commercial side of banking," Turner said, referring to Intuit's personal finance app.
Trovata's software is able to integrate directly with all major U.S. banks. The company is also working out building additional partnerships. most of its clients currently bring in between $20 million and $2 billion in revenue.
After operating in "stealth mode" for the first few years, Trovata launched its product earlier this year. Thanks to the $5.5 million seed funding round led by JP Morgan and Fintop Captial, the company has begun building out its team. Tim Murphy, treasurer of mobile payment company Square, and Fintop partner John Philpott joined the company's board of directors as part of the round. More recently, Trovata hired Mark O'Toole as senior vice president of strategic alliances and marketing, and Jonathan Tuke as vice president of operations and risk.
Trovata currently has about 20 employees and expects to double its headcount next year. The company has signed several recent customers, built out its sales team, and added new features and functionality to its product.
"We'll continue to grow at a pretty aggressive clip," Turner said. "I've been in startups for quite a while. When building a business selling into the enterprise, it takes a little longer to get going, but once you do, things can scale significantly."
Correction: This story has been updated with the correct spelling of board member Tim Murphy's name.