Telematics Startup Platform Science Gains Big New Customer
Tuesday, September 10, 2019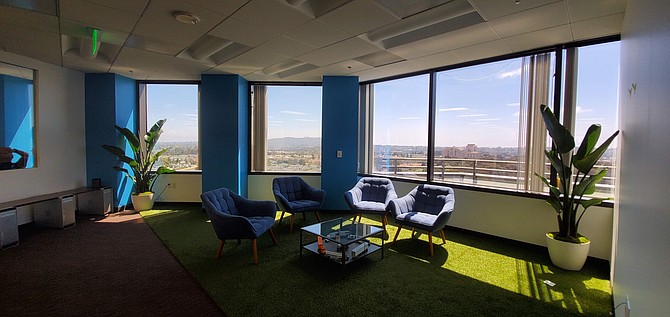 Platform Science, a San Diego startup building telematics software that can integrate with other applications, landed a big trucking client in September. The company will bring on Schneider National (NYSE: SDNR), one of the largest trucking and logistics companies in the U.S., as a client.
The company will install Platform Science's technology in its fleet, which moves 9.3 million freight miles per day.
"Schneider has always been committed to operational excellence and identifying opportunities to use and create new technology," Schneider CEO Mark Rourke said in a news release. "Our work with Platform Science allows us to immediately improve the driver experience, enhance efficiency and productivity, and provide the tools to future proof our telematics capability in an industry that needs speed to market more than ever."
Platform Science was founded in 2014 by CEO Jack Kennedy, former president of Qualcomm Enterprise Services, and Chief Technology Officer Jake Fields. The UTC-based company is going through a growth spurt; it has tripled its headcount in the last year, and plans to have 120 employees at the end of 2019.

The company's solution includes a Connected Vehicle Device, or a piece of hardware installed inside the truck that provides 4G connectivity and supports edge computing for real-time metrics. Drivers also receive a mobile device, and fleet managers have access to a web portal, where they can access data about their fleet.
"Platform Science is thrilled to work with Schneider on the launch of our fleet management technology. They are the perfect partner to support our vision of enabling fleets to improve drivers' lives, improve efficiency of their operations and to rapidly innovate on their own technology vision," Platform Science CEO Jack Kennedy said in a news release. "We look forward to seeing how Schneider will use and innovate on the platform to address their unique needs."