Nestle USA to Close National City Location
Tuesday, September 10, 2019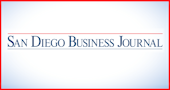 According to a WARN filing by Nestle USA, Inc., the company will be closing its National City facility. This is as a result of reorganizing of the Nestle Sales and Supply Chain Frozen DSD operation. The site is projected to close by Dec. 31.
Employees in the Nestle Retail Sales Workforce and Nestle Deep Frozen Supply Chain will be affected. Positions eliminated by the permanent closure include delivery driver and retail merchandiser.
All affected employees have been notified with the first round of lay-offs starting October 18, states the filing, adding that they won't have any bumping rights.
Travel & hospitality reporter Mariel Concepcion can be reached at mconcepcion@sdbj.com or 858-634-4625.