Zeakal Closes $15M Funding Round
Monday, September 9, 2019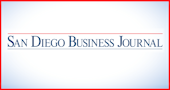 Zeakal, a San Diego-based startup developing technologies to increase the photosynthetic capacity of crops, closed a $15 million funding round on Sept. 10. The funding included a $10 million investment from Canopy Rivers Inc., a Toronto-based VC that primarily invests in the cannabis sector, as well as participation from previous investors Finistere Ventures and Middleland Capital.
Zeakal plans to use the funding to commercialize its PhotoSeed technology. The company has already developed partnerships with Canopy Rivers and Corteva Agriscience to improve seed quality and crop yield. Corteva, which spun out of DowDuPont in June, also has a minority stake in Zeakal.
The San Diego-based startup is also adding to its leadership team. Zeakal will bring on former DuPont Pioneer President Paul Schickler. He helped build DuPont's leadership team and grow its partnerships before the seed and crop company was spun off. In his new role, Schickler will lead Zeakal's strategy and partnerships.
"Having one of the most influential and accomplished executives in agriculture join ZeaKal's leadership team is a significant milestone for the company. Paul will be a transformative force in expanding our global footprint, building new partnerships and crystalizing our growth strategy as a leading seeds and traits innovator," Zeakal Founder and CEO Han Chen said in a news release. "We are extremely grateful that Finistere Ventures, our long-term investor and supporter, was able to bring us together."

Schickler said Zeakal's work fit well within his focus on increasing productivity, value and sustainability.
"Agriculture is innovating to meet the changing food and nutritional demands for the next 30 years," Schickler said in a news release. "Taking full advantage of the miracle of photosynthesis can help meet this demand in a sustainable fashion, and I am excited to join the ZeaKal team at such a pivotal time for the industry and the company."
Zeakal is one of three portfolio companies for Kapyon Ventures, a biotechnology incubator in San Diego. Chen also serves as the incubator's founder and managing director.