RETAIL: IT PLANS TO EXPAND STORE FOOTPRINT, OPENS CARLSBAD OFFICE
Vuori Gets Boost With Recent $45 Million Investment
Sunday, September 8, 2019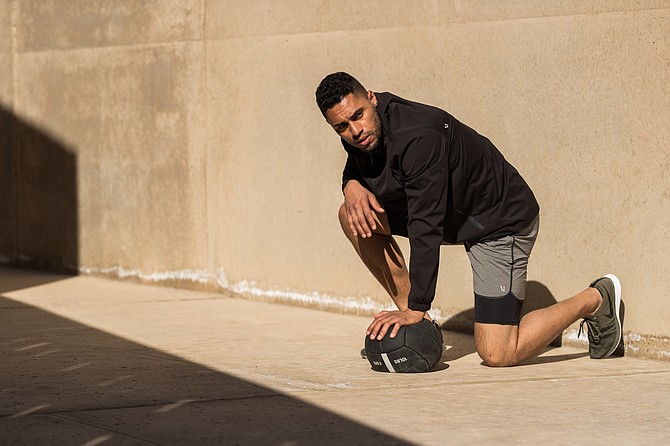 Encinitas-based performance apparel brand, Vuori, has received a $45 million growth equity investment from Norwest Venture Partners, with offices in Silicon Valley, India and Israel.
According to the Vuori, Jon Kossow, managing partner at Norwest, will join Vuori's board of directors as part of the agreement.
'Entering New Categories'
"We are going to use the capital to continue fueling the dynamic growth that lies ahead," said Joe Kudla, founder and CEO of Vuori, launched in 2015. "We will continue to hire incredible team members, invest in our culture, launch new products and innovations, and expand on product offerings by entering new categories."
The biggest expansion, according to Kudla, will be via retail stores. He said Vuori currently has three brick and mortar sites — one in Encinitas, one in Manhattan Beach and one in San Francisco — with a fourth one set to open in Del Mar Highlands Town Center in November. Kudla said that, starting next year, the plan is to expand outside of the state.
Strategic Markets
While Kudla wouldn't give much detail on which zones have been confirmed for future stores, he did say he likes the idea of setting up shop in Scottsdale and Phoenix, Arizona, Denver, Colorado, and Salt Lake City, Utah. "We are looking at strategic markets where Vuori will be embraced and where it will thrive," he said.
Prior to this round, Kudla, who
received an accounting degree from San Diego State University, said he raised $2.5 million from family and friends.
Vuori makes tops, leggings and apparel for yoga and other pursuits for both men and women and has stores in Encinitas, Manhattan Beach and San Francisco. Aside from being sold nationally at REI stores, Vuori is also sold at Nordstrom department stores across the country as well as online, Paragon Sports, Fred Segal and Equinox fitness clubs.
As per the above-mentioned Vuori "culture," Kudla said he hopes to continue to give his employees a workplace that they are excited to go to every day. He said Vuori recently opened an office in Carlsbad to help facilitate the company's growth, and that the space has a lot of fun perks for the staff.
"We added a fitness studio and are curating a health series with yoga teachers and meditation every week," he said. "We are constantly improving on the benefits for our team and wanting to make Vuori one of the best places to work at."