Miramar Industrial Building Sold For $8.2M
Wednesday, September 4, 2019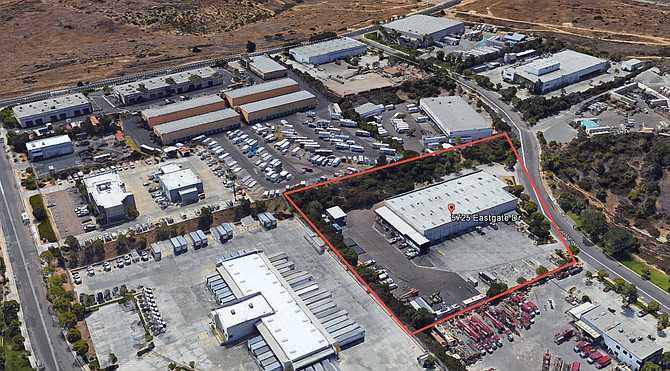 A Miramar industrial building has been sold for $8.2 million.
Rexford Industrial Realty bought the 27,267 square-foot building at 5725 Eastgate Drive from Valley Investment Services.
Bill Dolan of CBRE represented both parties in the transaction.
The building has a fenced secure yard, 22-foot clear height, eight grade-level loading doors and excess land.
The property was vacant at the time of the sale but Rexford has secured a long-term tenant, Dolan said.
"This is very functional industrial property given the excess land and its location in a highly desirable submarket," Dolan said. "Rexford has a large portfolio of existing industrial buildings in the Miramar submarket and was very pleased to acquire another quality asset in the area."
Real estate reporter Ray Huard may be reached at rhuard@sdbj.com or 858-277-8904.