CO. NOT REVEALING MUCH; IN A SERIES A THIS YEAR, IT RAISED $64 MILLION
Erasca Assembles Impressive Team for Goal: Curing Cancer
Sunday, September 1, 2019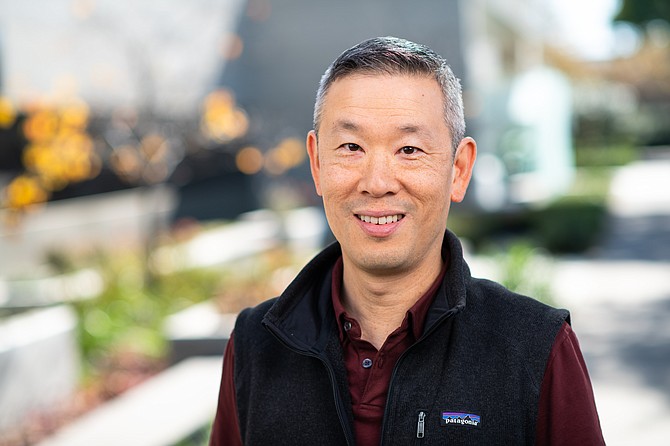 Led by biotech luminary Jonathan Lim, startup Erasca has beefed up its executive team.
The San Diego biotech — which has raised $64 million in funding with the ambitious goal of not just treating certain cancers but curing them — promoted Gary Leung to chief operating and financial officer.
Yeung was previously with major pharmaceutical Genentech and initially signed on as chief business officer at Erasca. David Chacko stepped into this role, coming from investment firm Versant Ventures.
In addition, Erasca appointed Les Brail as vice president of clinical development and Karen Gilmore as vice president of finance. Brail joins Erasca from Neon Therapeutics, and Gilmore previously consulted for biotech and medical device companies like Tear Film Innovations.
Erasca has a head-turning mission of erasing cancer that's embedded in the company's name. It has multiple discovery programs for undisclosed cancer targets, but the biotech hasn't revealed much in the way of specifics.
"Energized by recent scientific discoveries and advances in drugging various biological drivers of cancer, we are committed to solving oncology's hardest problems. We have assembled a proven team and joined forces with world-class collaborators who embrace our ambitious goals," the company's mission statement says.
Successful Exits
Lim, Erasca's chairman, CEO and co-founder, helmed Ignyta, which sold for $1.7 billion to Roche. He was also the CEO of San Diego-based Halozyme Therapeutics and co-founder of Bonti, which Allergan bought last year for $195 million.
After the Roche deal, Lim took a few months off, including time off the grid. But biotech called again upon coming across "exciting work at an academic center," he told the San Diego Business Journal last December.
"I was very excited about applying this approach to precision oncology to some undisclosed targets," he said, declining to go into further detail. "A lot of the former biologists and chemists from Ignyta banded together."
In March, Erasca announced a Series A extension that brought its fundraising haul so far to $64 million. It said the funding would aid efforts to license compounds in development — and advance the buildout of Erasca's artificial intelligence platform.
Along with the executive appointments, Erasca said it put together a research and development advisory board, including Bruce Roth, Dave Matthews and others.