PROMETHEUS BRINGS DIAGNOSTICS, DISCOVERY AND DATA TO THE TABLE
Prometheus and Takeda Targeting IBD With Precision Medicine
Wednesday, October 30, 2019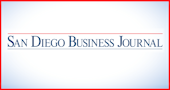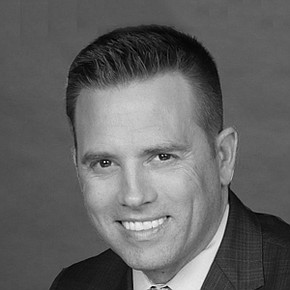 Prometheus Biosciences could net up to $420 million in a recently announced pact with major pharmaceutical Takeda.
The thrust of the deal is to discover, develop and commercialize therapies for inflammatory bowel disease, or IBD. That's the name given to a host of disorders that chronically inflame the digestive tract.
San Diego-based Prometheus is tasked with identifying and validating three drug targets. The company will draw upon its data from 20,000 IBD patients, which includes blood samples, patient history and genetic information.
With this information, patients can be grouped together based on how they might respond to drugs — and drug development tailored to them.
"We help reach the right patient with the right therapy, faster," CEO Mark McKenna said in an interview with the San Diego Business Journal.
The Three Arms
Should Prometheus' work yield drug candidates, the company would develop and commercialize companion diagnostics. This aspect of the deal highlights the three arms of Prometheus: diagnostics, drug discovery and data, including bioinformatics and machine learning.
In contrast, most local biotechs stick to drug development.
"Most biotechs have a binary outcome. They either get approved or they don't," McKenna said, later saying: "With three businesses in one, we have optionality."
Under the agreement, Prometheus will receive an upfront payment, though the amount wasn't disclosed. The company is eligible for up to $420 million if it checks off development, regulatory and commercial goals.
In addition, Prometheus could take in sales royalties, assuming one or all of the three drug programs reach the market.
Meanwhile, Takeda will take the lead on drug discovery, clinical development and commercialization. The pharmaceutical is headquartered in Japan, but has a growing footprint in San Diego.
McKenna said Takeda saw in Prometheus a better way to tailor IBD treatments to patients. Its targeted approach will "reduce the trial size, cost and duration," he said.
Prometheus' strategy is based on bringing precision medicine — a term that often comes up in cancer care — to gastrointestinal disorders, or GI.
"We're leveraging learnings in oncology and applying them to GI," McKenna said.
In September, he joined the company, coming from Salix Pharmaceuticals, which has a GI bent.
As part of the announcement Prometheus said it plans to complete a Series C round in the fourth quarter, followed by an initial public offering in 2020.
Prometheus Biosciences, previously known as Precision IBD, this summer bought Prometheus Laboratories from Nestle Health Sciences. Precision recently changed its name to Prometheus Biosciences in a nod to the company's past.