FDA Accepts Heron's Resubmitted Drug Application
Tuesday, October 29, 2019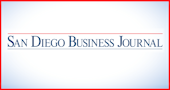 Earlier this month, Heron Therapeutics resubmitted an application to approve its postoperative pain anesthetic.
On Oct. 28, the biotech said the U.S. Food and Drug Administration accepted the application, with a decision due by March 26.
The FDA kicked back the first application in April, citing manufacturing issues.
Heron's HTX-011 lessened pain to a greater degree than a placebo and the anesthetic bupivacaine while hitting safety marks in late-stage clinical trials, according to the company.