ONE-WAY TICKETS TO L.A. ARE $36 FOR COACH AND $55 FOR BUSINESS CLASS
Pacific Surfliner Is Expanding So-Cal Services
Monday, October 28, 2019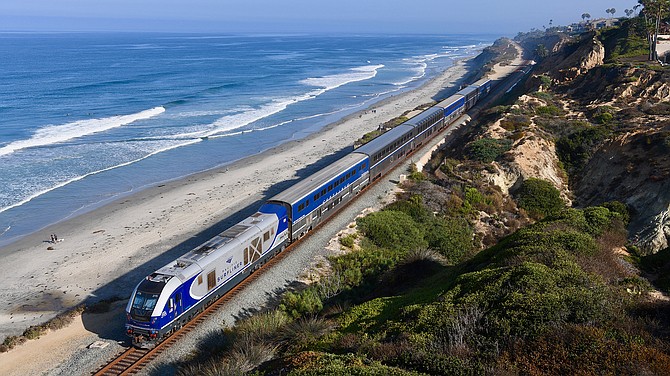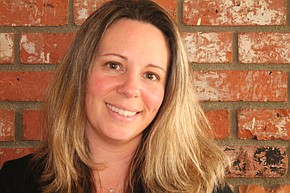 In order to fill a gap in the existing Amtrak Pacific Surfliner schedule between San Diego and Los Angeles, the LOSSAN Rail Corridor Agency, which oversees the San Diego Surfliner service operation since 2015, is adding additional trips to and from the Southern California cities.
In mid-October, Pacific Surfliner introduced its 13th roundtrip between L.A. and San Diego, according to Jennifer Bergener, managing director at LOSSAN, covering the Los Angeles, San Diego and San Luis Obispo territories. The new train departs San Diego at 1:15 p.m. and arrives at L.A. at 4:12 p.m. and another departs San Diego at 5:25 p.m. and arrives in L.A. at 8:34 p.m., she said.
More Trains Coming
And, more trains are expected to be added in the near future, according to Bergener.
"Each of the new trains will fill a nearly three-hour gap in the existing Pacific Surfliner schedule, providing expanded possibilities for business and leisure travel between Los Angeles and San Diego," she said. "We have plans to add an additional roundtrip between San Diego and Los Angeles next year, which will extend north to Santa Barbara and San Luis Obispo, with the long-term goal of providing hourly service between San Diego and Los Angeles."
The Amenities
The additional roundtrip between San Diego and Los Angeles is expected to be introduced in Fiscal Year 2020-2021, said Bergener. The one-way fare from San Diego to Los Angeles is $36 for an unreserved coach ticket, or $55 for a business class ticket, which offers a reserved seat, priority boarding in Los Angeles and San Diego, as well as complimentary snacks and beverages, among other perks, she said.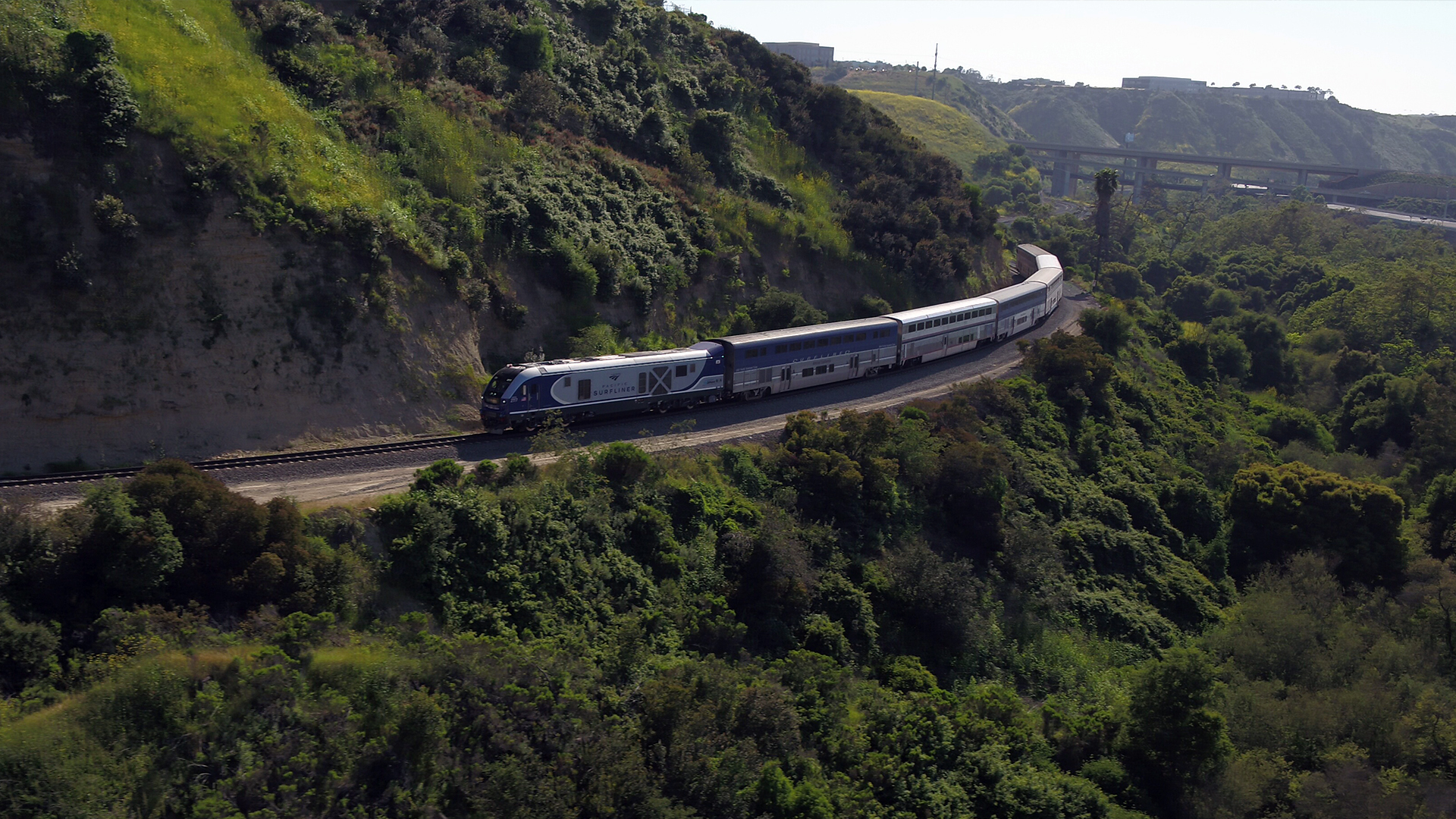 The additional trips in and out of San Diego will not only be enticing to San Diegans and travelers into the county from neighboring cities like Los Angeles, but also because the Pacific Surfliner has many amenities to offer its riders, Bergener said.
"The Pacific Surfliner is an environmentally friendly mode of travel that offers the ability to be productive or just sit back and enjoy the beautiful coastal views while avoiding traffic congestion on Interstate 5," she said. "All Pacific Surfliner trains feature comfortable, reclining seats with power outlets, Wi-Fi, bike and luggage racks, a free and generous baggage policy, and an onboard Market Café that offers fresh food, snacks and beverages, including California wines, cocktails and local craft beer."
The Pacific Surfliner route currently offers 26 daily trains between San Diego, Orange County and Los Angeles, with some trains continuing north to Ventura, Santa Barbara and San Luis Obispo counties, said Bergener. Locally, the Pacific Surfliner serves a total of 27 stations, including four stations in San Diego County (Santa Fe Depot, Old Town, Solana Beach and Oceanside).
The Amtrak service to San Diego was rebranded to the "Pacific Surfliner" in 2000. The LOSSAN Agency, based in Orange County but with its local hub headquartered at the Santa Fe Depot in downtown San Diego, has 14 local full-time employees and has managed the Amtrak Pacific Surfliner service since 2015, said Bergener, adding that passenger trains have served San Diego since the late 1800s.