BIOTECH: NEW SYNTHESIZING LIKELY TO BRING MAJOR CHANGES
Race for Enzymatic DNA Synthesis Is On
Sunday, October 27, 2019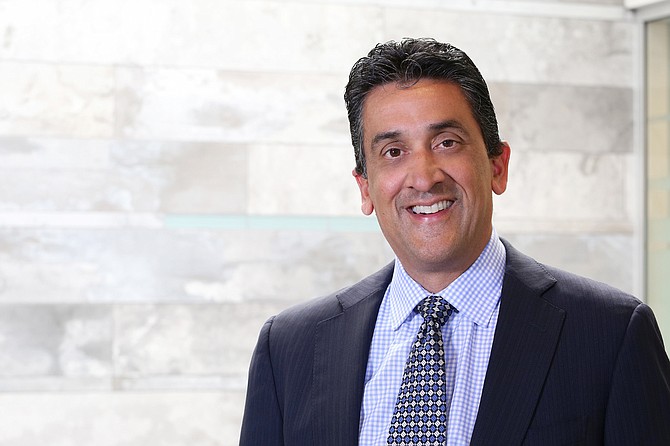 San Diego's Molecular Assemblies has raised $12.2 million to commercialize a new way of producing DNA, in what could turbocharge work across life sciences.
Scientists for decades have crafted DNA sequences chemically for everything from drug development to agriculture. But chemical synthesis has limitations. It's toxic. And it can be slow.
Molecular Assemblies wants to take DNA writing to the next level through what's called "enzymatic DNA synthesis." It generates long and accurate DNA sequences, which could aid an array of scientists.
"It will open doors into areas that the chemical method can't touch," Molecular Assemblies CEO Michael Kamdar told the San Diego Business Journal.
Kamdar said he has been approached by companies seeking lengthier DNA sequences for new vaccines and hardier crops, as two examples. Molecular's first commercial product is 18 to 24 months away, according to Kamdar.
Data Storage
Longer term, its DNA technology could even store data — an alternative to hard drives or the cloud. Deploying DNA as a natural storage system has gained traction with an explosion of data threatening to overwhelm infrastructure that can't hold all of it.
A first step in validating the idea, scientists at Molecular last year converted a text message into binary data, encoded the message as DNA data, and then wrote the sequence as DNA using Molecular's enzymatic synthesis. Eventually, the end result was a readable text message, albeit stored as DNA.
Molecular said it marked the first time data was stored and retrieved as DNA, something academics up until that point considered mere possibility.
The Competition
Enzymatic DNA synthesis was a blip on the scientific consciousness three years ago, but now the landscape includes Molecular Assemblies and a half-dozen other companies, including DNA Script.
Recently, Kamdar participated on a panel with some of those companies.

"There's a spirit of comradery because we're all interested in seeing enzymatic DNA synthesis get ahead," Kamdar said. "But then there's obviously the competitive side."
Broadening Its Prospects
What differentiates Molecular? The company's website highlights its patent portfolio. And Kamdar said some companies are chasing one submarket while Molecular envisions serving varying industries.

"For us we'd like to be able to provide DNA for all those areas, as opposed to just specifically focus on one," he said.
The market for traditional chemical synthesis, he said, is about $1 billion annually. But Kamdar envisions the industry mushrooming in size with the advent of enzymatic DNA synthesis.
Prev Next