POPULATION IS GROWING AND AREA IS ATTRACTING TECHNOLOGY COMPANIES
Developers Find Phoenix a Good Place To Do Business
Sunday, October 27, 2019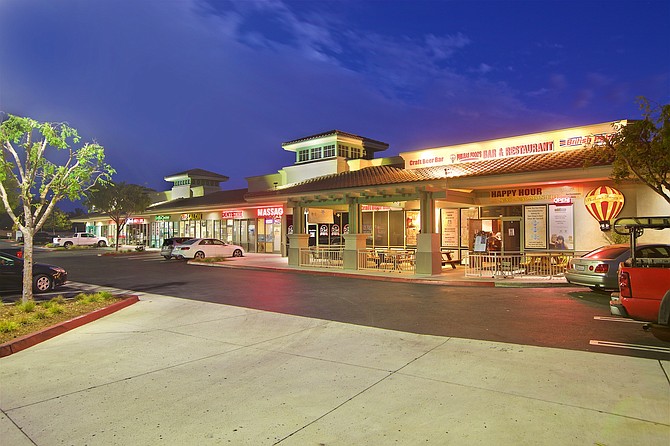 Investors based in San Diego are increasingly putting their money into Phoenix, Ariz., projects as land becomes scarcer and pricier in San Diego County.
Among the latest deals was the September acquisition of 18,037 square-feet of retail space in Phoenix's Tuscano Town Center by Capstone Advisors based in Carlsbad.
"As much as we'd like to get in the car and go see our properties and be able to come back and get back to work in our office, we just don't find enough suitable properties in San Diego to think this is the only place we would acquire real estate," said Ira Schwartz, COO of Capstone Advisors.
"We like the Phoenix market primarily because of its fundamentals," Schwartz said.
The Phoenix metropolitan area has a growing and well-educated population and is attracting technology companies, Schwartz said.
'Extremely Competitive' in S.D.
"The San Diego market is extremely healthy, the economy is good, incomes are good, and interest rates are low. Those add up to some pretty favorable conditions for real estate investment," Schwartz said. "Beyond those fundamentals, I would describe it as extremely competitive."
By comparison, Schwartz said there's less competition for property in Phoenix and the return on investments is strong.
That's not to say that Capstone is ignoring San Diego County.
"We're looking equally toward Southern California and Phoenix," Schwartz said. "We have a decent portfolio in both places and we'd like to grow our portfolio."
Phoenix Area Acquisitions
Property previously acquired by Capstone Advisors in the Phoenix area, included Ahawtukee Foothills Towne Center retail center, the Work Space Tempe office and flex industrial building, the specialty shopping center My Florist Plaza, and First Rose Garden — two flex industrial buildings in the Deer Valley submarket of Phoenix.
Among other San Diego County-based investors buying property in Phoenix was Westcore Properties based in UTC, which in August acquired a 379,828 square-foot industrial building still under construction on a 22-acre site.
"We don't traditionally start acquiring a building while it's under construction, but we were comfortable with the opportunity because of the quality of the companies behind it as well as the continued strength of the Phoenix market," said Hack Adams, senior vice president at Westcore.
According to the commercial brokerage JLL, Phoenix has seen the highest amount of newly occupied office space in 2019 since 2005.
The commercial brokerage CBRE reported that 1.4 million square feet of office space was absorbed in the third quarter of 2019.
CBRE reported that the office vacancy rate was dropping in the third quarter of 2019 to 14.4 percent with an abundance of pre-leasing in Phoenix suburban markets.
Rental rates dropped slightly in the third quarter, but CBRE broker Sean Spellman said that was due to many higher-priced Class A and Class B buildings being taken off the market.
Rates are expected to bounce back up, Spellman said.
At the same time Capstone Advisors was buying the Phoenix property, an affiliate of Capstone sold Sabre Springs Plaza in San Diego for $6.8 million to a private investor.
Creative Touches
"We were able to improve the value of that property by not only leasing it to good and stable tenants but we were able to improve the curb appeal of the property," Schwartz said.
He said the company made renovations that cost about $250,000 that included fixing the parking lot, improving the look of the buildings and landscaping and installing LED lighting.
"That type of property is something that we like to acquire where we can use a little bit of creativity to improve the appeal of the property to business owners that are looking for an office, a store or a restaurant," Schwartz said.