COS. ARE GOOD FIT AS THEY BOTH WORK IN NASH SPACE
Viscient Proposes Merger With Organovo
Wednesday, October 23, 2019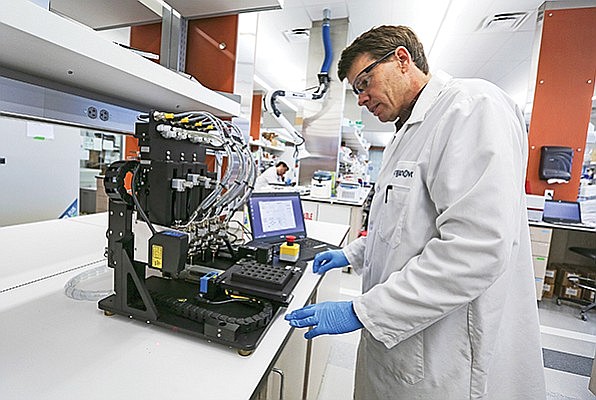 Viscient Biosciences has proposed a merger with Organovo, a biotech that recently said it would entertain acquisition offers after its implantable liver program didn't pass clinical muster.
In August, Organovo said it was exploring a merger, acquisition or other alternative, because its tissues to tide over patients awaiting a liver transplant didn't demonstrate long-term therapeutic benefit.
Financials show struggles to commercialize the other pillar of the company: 3-D-printed tissues to research liver disease drugs.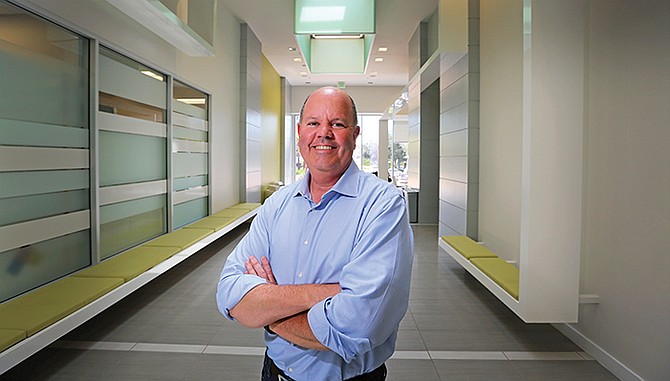 A Natural Fit
Viscient works in the same realm, and the companies have been partners for two years, making Organovo a natural fit for Viscent. So said Viscient CEO Keith Murphy in a statement.
The companies, both of which are in San Diego, have sought to capitalize on a slew of drugs being developed for NASH, or nonalcoholic steatohepatitis. Left unchecked, the disease can spiral into cirrhosis and cancer — and even require liver transplant in serious cases.
"Having already established the paradigm for drug discovery in 3-D tissue in liver, Viscient now has the potential to efficiently use the other tissues in Organovo's portfolio to develop drugs for additional high-value indications," Murphy said in a statement.
Further linking the companies, Murphy was a co-founder of Organovo and its CEO and chairman from 2007 to 2017. He elected to step down from the board and was named Organovo's chairman emeritus, according to Viscient.
"After reviewing the recent deal landscape, it is clear to me that a Viscient/Organovo combined entity could be valued in the hundreds of millions over the next couple of years as we hit preclinical and clinical milestones for drug candidates, unlocking significant value for all stakeholders," Murphy said.
Viscient occupies the intersection of 3-D tissue and "multi-omics" — genomics, transcriptomics and metabolomics — as a way to discover and develop drugs.
The Offer
Under the proposed deal, Organvo would issue new shares. Viscient shareholders would own two-thirds of the combined company, while Organvo shareholders would hold the rest.
Organovo acknowledged the offer, which was put forward at month's beginning.

"Organovo intends to evaluate Viscient's proposal in due course, and is not asking its stockholders to take any action at this time," the company said in a statement.
Jumping ahead two weeks, the company said it did not have any additional updates.
Organovo has said its bioprinted liver tissue gives the ability to observe various stages of disease progression, rather than testing drug candidates on rodents and cell cultures.
The tissues made up the lion's share of fourth quarter revenue of $0.7 million revenue, a 38% year-over-year decrease. But the company posted a $7 million net loss during the quarter, a $0.5 million improvement over the year-prior period.
Commercialization Struggles
Organovo's tissues, which emulate human organs, made the company a media darling. But analysts noted commercialization struggles.
"Just waiting for better evidence of what sounds like good commercial interest in custom disease models to actually pull through in the form of revenue," said Brandon Couillard, an analyst with investment banking firm Jefferies, last year.

The company's implant program was originally scheduled to begin human clinical trials in 2020. But the company in August pulled the plug due to poor clinical results, saying it lacked the time and resources to restart.