SEAL CAMPUS CONSTRUCTION EFFORT MAY GROW TO $107M
Whiting-Turner Gets $85M Building Deal
Monday, October 21, 2019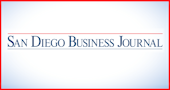 The following are selected defense contracts awarded to San Diego County companies in September. The U.S. Department of Defense releases a digest of contract awards daily at 5 p.m. Eastern Daylight Time.
Whiting-Turner Contracting Co. received a deal from the U.S. Navy to build basic training facilities for the Naval Special Warfare Command at Naval Base Coronado — the training base for SEALs. The construction project, which could run through August 2022, is worth $84.5 million. The value of the contract could rise to as much as $106.8 million if the Navy exercises options and modifications to the contract.
The deal calls for Whiting-Turner to design and build a basic training command schoolhouse, including a combat training tank complex. Also included is an addition to an existing operational storage and distribution facility. Whiting-Turner will renovate two buildings and demolish 19 buildings under the deal. Two options under the contract provide for a boat support facility and the renovation and additions to a medical facility.
The Navy may also elect to make up to six contract modifications, which provide for furniture, fixtures, audiovisual equipment and physical security equipment. The contract was competitively procured via the Navy Electronic Commerce Online website. There were 11 bidders. The Naval Facilities Engineering Command Southwest awarded the contract, announced on Sept. 30. Whiting-Turner is based in Baltimore and has a San Diego office.
L3Harris Receives Cryptographic Work
The San Diego office of L3Harris Technologies Inc. stands to get as much as $92 million over four and a half years under an indefinite delivery, indefinite quantity contract award from the U.S. Air Force. The deal calls for L3Harris to provide telemetry and radio frequency production and sustainment services. Specifically, the vendor will provide miniature cryptographic unit hardware (models 110B/C and KI-700) as well as technical support of the products. L3Harris got the contract under a sole-source procurement. The Air Force Life Cycle Management Center at Joint Base San Antonio, Texas, awarded the deal, announced on Sept. 30.
Cubic Corp. Gets $41M Award
Cubic Corp. received a $41.1 million contract for P5 Air Combat Training System equipment for the U.S. Air Force and the government of Qatar. The data link on Cubic's technology continuously transmits and receives an aircraft's time-space-position information (called TSPI) during military training exercises, and sends real-time kill notifications during mock battles. Work will be performed in San Diego. The deal is a sole-source acquisition. The Air Force Life Cycle Management Center at Hill Air Force Base, Utah awarded the contract, announced on Sept. 30.
PKL Gets Singapore Deal
Poway-based PKL Services Inc. received a $13.1 million modification to a previously awarded U.S. Air Force contract for flight operations and maintenance. The modification provides for the exercise of an option year and an increase due to a request for equitable adjustment, pursuant to a collective bargaining agreement. The deal involves foreign military sales to Singapore. Work will be performed at Mountain Home Air Force Base in Idaho and is expected to be complete by Sept. 30, 2020. The 366th Financial Acquisition Squadron at Mountain Home Air Force Base awarded the contract.