NAVWAR OVERSEES CYBERSECURITY, EMPLOYS 5,200
Navy's IT Arm Awards $1.56B in Deals
Monday, October 21, 2019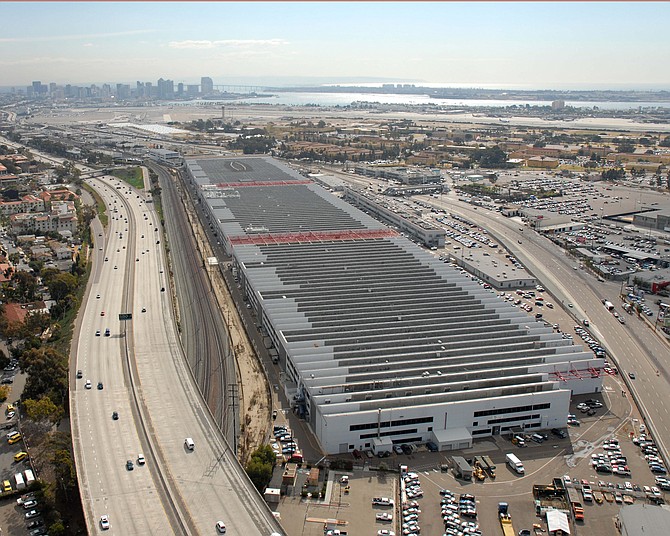 Like planets around a star, businesses congregate around U.S. military facilities and acquisition commands. Over the years, businesses in San Diego have clustered around the U.S. Navy's Point Loma lab and its information technology command, now known as NAVWAR.
NAVWAR awarded $1.3 billion in contracts to San Diego companies in 2018, and an estimated $1.56 million in fiscal 2019, which concluded on Sept. 30, according to a new economic impact report released by the San Diego Military Advisory Council.
Viasat Inc. was the top local recipient of NAVWAR contracts during fiscal 2018, bringing in $278.9 million. Booz Allen Hamilton received the second largest amount, $159.2 million.
San Diego small businesses depend on NAVWAR for their livelihoods. The top small business recipient of NAVWAR contracts in fiscal 2018 was Koam Engineering Systems Inc., with $37.8 million, followed by Sentek Consulting Inc. with $32.1 million.
While NAVWAR does some of its work in-house, it outsources a significant amount, according to the report.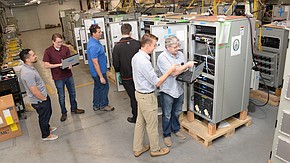 NAVWAR stands for Naval Information Warfare Systems Command. Many San Diegans probably know it by its previous name, SPAWAR. The command changed its name earlier this year to reflect the importance of information in warfare.
Computers, cybersecurity and all variety of electronics (including command and control) are some of NAVWAR's specialties. Slightly more than two-thirds of its employees work in cybersecurity. The command employs 5,193 people in San Diego and its 2018 payroll was about $800 million. Counting salaries and other spending, NAVWAR contributed about $2.2 billion to the San Diego economy in fiscal 2018. That number rose to an estimated $2.51 billion in fiscal 2019.
The command's Point Loma lab is now known as NIWC Pacific, for Naval Information Warfare Center Pacific.
The vast majority of NAVWAR employees (94%) are civilians and more than one-third have master's degrees or doctorates.
The nonprofit organization that assembled the economic impact report, the San Diego Military Advisory Council, brings together military, business and political leaders, and advocates for the military in San Diego. It released the study on Oct. 10.
NAVWAR occupies property in Old Town and the Midway District, a short distance north of downtown San Diego. It is pursuing a major redevelopment of its facilities under a public-private partnership. The effort may someday turn over some NAVWAR property to transportation. The idea is to create a central transit station for the region in Old Town.
NAVWAR says it needs 1.5 million square feet of new facilities to replace its Old Town campus, which served as an aircraft factory during World War II and afterward.