COMPANY HAS LEADERS IN PLACE TO HANDLE ACCELERATED GROWTH
Luna Looking to Draw Millennials As It Scales Up
Monday, October 21, 2019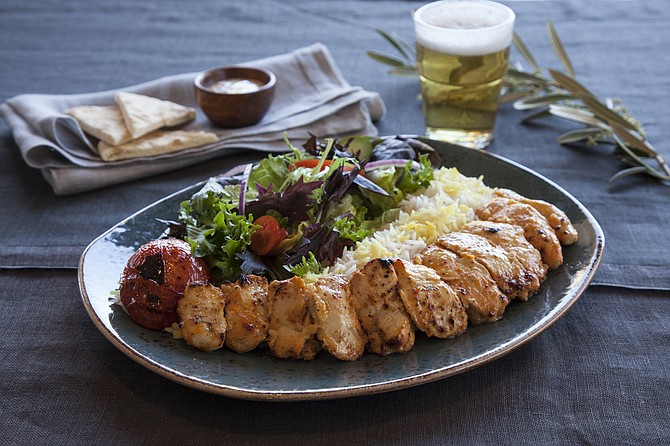 San Diego-based Luna Grill Restaurants LLC, continues on a path of growth.
The luxe-casual Mediterranean food restaurant chain recently appointed two new executives to its C-Suite: Rich Pinnella, the company's first-ever chief brand officer, and Bob Bartlett, its new chief financial officer. This follows the addition of Ron Oliver, formerly chef de cuisine of the Marine Room in La Jolla, as Luna Grill's executive chef in 2018.
Previously, Pinnella was with Taco Bell, serving as vice president and general manager for the last seven out of his 20 years there. In his new role at Luna Grill, Pinnella will help grow, refine and scale the brand, according to the company.
Accessible to Millennials
"As we look forward to accelerated growth, we plan to utilize my experience in scaling up brands," said Pinnella, adding that in his new role he will be covering marketing, culinary, restaurant design, development and business model evolution. Immediately on his checklist will be to "Make Luna Grill even more relevant, accessible and differentiating to millennials," he said. "Transparency is key in today's world and we have a great story to tell with regard to our clean ingredients."
Pinnella said, with him at the helm of the branding department, Luna Grill is looking forward to growing its revenue in double digits year-over-year and expanding outside of California. He also said customers can expect product and platform innovations in the near future.
"(Pinnella's) breadth of expertise in brand development and business model evolution is an incredible asset for us as we look to scale up in California and beyond," said Sean Pourteymour, Luna Grill's CEO, via a statement.
Before making the move to Luna Grill, Bartlett was with CKE Restaurants (parent company to Carl's Jr. and Hardee's) and Taco Bell, Luna said. Most recently, he served as CFO at BLD Brands and vice president of finance at Real Mex Restaurants. As CFO at Luna Grill, Bartlett will oversee finance accounting, human resources and risk management, among other support center functions.
"We plan to expand in existing markets as well as identifying potential new markets and (Bartlett's) team will be key to bringing prudent acceleration and growth as we go," said Pourteymour.
Fast Casual Chain
Founded in 2004, Luna Grill is a Mediterranean food luxe-casual chain with 50 locations, all corporate owned, in Southern California and the Dallas-Fort Worth area. In 2018, co-founder Maria Pourteymour told the San Diego Business Journal the plan was to add 10 to 15 new locations every year moving forward. Luna Grill offers Mediterranean dishes of kabobs, rice plates and salads, among other items, at around $12 per dish. While Luna Grill is a privately held company and does not disclose sales figures, its target growth rate is 25% to 30% per year, according to the company.