EXTENSIVE MARKET RESEARCH BACKS CO.'S PRODUCTS; PLAN IS TO SCALE SLOWLY
Co.'s Barware Mixes Function And Style for Intoxicating Blend
Monday, October 21, 2019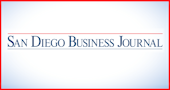 When Rachel Eva and her husband and business partner Shawn Michael noticed the rise in the craft cocktail scene a few years back, the two artists-by-trade (and self-professed cocktail nerds) took their personal love for the hospitality industry and shifted gears from public art to designing and mass-producing highly functional and visually beautiful barware and tools.
In 2015, the duo founded Standard Spoon LLC, also known as Standard Spoon Barware, with the two owners as its sole employees. According to Eva, the company, which currently offers seven products, including the popular Aero Cocktail Spoon, Napier Jigger and Hammered Mixing Glass, has been steadily growing its revenue since launching. The company designs, packages and ships from its East Village headquarters, said Eva, and manufactures both locally and in China.
"We love food and cocktail and the hospitality industry, and then the cocktail renaissance was happening," said Eva. "(Bartending) was not just something you did in college anymore. Bartenders were devoted to the craft of cocktail-making the same way chefs do in the culinary world."
Inspired by this industry shift, Eva and her husband launched a Kickstarter crowdfunding campaign in 2016 to get things moving. $17,414 later, the two began to sell their bar tools to hundreds of customers around the world. That Kickstarter campaign was followed by two more, which not only provided scaling and upfront revenue from presales, but also market testing to more effectively grow the company, said Eva. She added that she and her husband also work extensively with bartenders, mostly locals, to better understand the problems they face and get their input on how to find solutions.
"We do extensive market research that is basically going and talking to all these bartenders… and getting lots of input," she said. "We then prototype tools and take them back to those same bartenders. 'This is one of the solutions. Does this solve those problems?' We are interacting and getting feedback and making modifications."
Because of this focused effort on Eva and Michael's part to do research that will effectually inform them and help them really understand the company's customer base and their needs, it has taken them quite some time to release each Standard Spoon tool. But they have preferred to take things slow, said Eva, so not to sacrifice the quality and standard of its products.
One of Standard Spoon's best-sellers is its Aero Spoon, which Eva said is the "first straight handle spoon" on the market. What makes this spoon special is its straight handle and slim profile, which makes it easy to insert around the ice in a mixing glass, and its aerodynamic body for near-friction-less stirring, according to its description on the company's website. It comes in an array of finishes, from stainless to copper, and costs $35.
Before the Standard spoon, Eva said the most iconic metal bar spoon had a twisted shaft and a red rubber tip on the end. "That has been around for 100 years," she said. Other best-sellers include the aforementioned Hammered Mixing Glass, which runs for $35, and the Napier Jigger, starting at $20.
Another striking item from the Standard Spoon collection is its Ebony Muddler, used to muddle mint leaves and fruit and such. In the past, Michael made those by hand, said Eva. But, recently, the company partnered with Taylor Guitars in El Cajon. Standard Spoon buys excess ebony wood that Taylor purchases for guitar making. The Ebony Muddler cost $110.
"We design our tools with superior usability… we are informed by vintage barware, when things were built to last," said Eva. "(Our tools) have to be helpful behind the bar and held to high standards, although most of our customers are people who are enamored with cocktail rituals they've experienced at the bar and are translating that at home. Our core segment is high-end professional craft bartenders and mixologists. But the wider margin is in-home entertainers."
Standard Spoon Barware is sold at Collins and Coupe, a boutique vintage glassware store in San Diego, as well as online. Its customers, said Eva, are San Diegans, but also people in other cities like Chicago and New York, and other countries, including parts of Europe, Australia and Singapore, she said. By the end of 2020, Eva plans to have a full line of barware tools, with the addition of two new items next year. She also hopes to partner with local artisans to release a limited edition line of "beautiful, high quality heirloom barware" in the near future, she said.