Bank of Southern California to Buy OC-Based Bank for $32 Million
Monday, October 21, 2019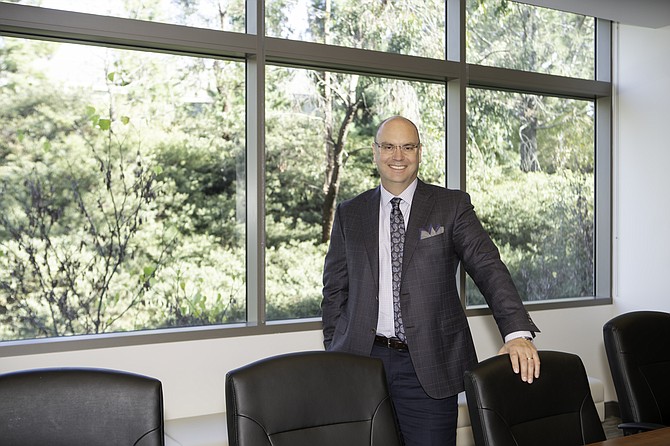 Bank of Southern California, a midsized bank based in San Diego, will acquire Rancho Santa Margarita-based CalWest Bancorp. The deal, valued at $32 million, is expected to close in early 2020.
Bank of Southern California and CalWest Bank signed a definitive agreement on Oct. 21. Per the terms of the deal, Bank of Southern California will make an all-cash offer that would value CalWest at 43 cents-per-share. CalWest Bancorp's stock is currently traded over-the-counter, meaning it is not listed on a formal exchange, and was valued at 41 cents at market open on Monday.
The deal would bring together the two community business banks, and would give Bank of Southern California a stronger foothold in the area with its recent expansions north of San Diego, CEO Nathan Rogge said.
"The combined bank offers a highly attractive franchise for us in the dynamic Orange County market and furthers Bank of Southern California's vision of expanding our market share in Southern California," Rogge said in a news release. "CalWest Bank is a well-managed community business bank with a strong relationship banking culture, making it a great fit for us. Bank of Southern California recently expanded into Los Angeles in July 2018, and in Orange County in December 2017, so this opportunity allows us to continue to execute the next natural extension of our planned growth."
Founded in 2001, Bank of Southern California 11 branch locations, including offices in San Diego, Riverside, Orange and Los Angeles Counties. The bank reported $275 million in local deposits last year and $734.9 million in assets.
CalWest Bank has three branches in Orange County and one office in Redlands. The combined entity is expected to have pro-forma assets of $1.1 billion and combined capital of $120 million.
Rogge will serve as CEO of the combined company, and the rest of Bank of Southern California's executive team will continue in their current roles.
"We are pleased to partner with an organization that shares our approach to community banking," CalWest Bank CEO Glenn Gray said in a news release. "Bank of Southern California's sound financial condition and comprehensive business expertise make them an excellent choice and natural partner for us."
This is Bank of Southern California's second acquisition in recent years. The San Diego-based bank acquired Glendale-based Americas United Bank in July 2018, adding four branches in the Los Angeles market.