ACQUISITION: SALE PART OF FOCUS ON NORTH AMERICA
Company Pays $2.23B for Sempra's Business in Chile
Sunday, October 20, 2019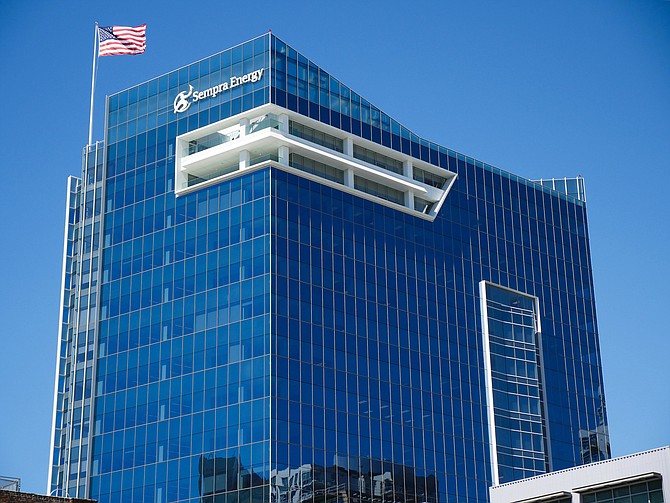 Sempra Energy has agreed to sell its power businesses in Chile to a Chinese company for $2.23 billion in cash. The San Diego corporation announced on Oct. 14 that its buyer is State Grid International Development Ltd., a subsidiary of the world's largest power utility corporation, with offices in Beijing.
"This agreement is really important. It moves our company one step closer to completing the sale of our South American businesses and concentrating our investment strategy right here in North America," said Sempra CEO Jeffrey Martin in a statement distributed by the company.
Sempra (NYSE: SRE) is following through on an earlier promise to sell its South American utilities, which also include a business in Peru. After coming under the scrutiny of activist investors, it sold several other assets while building up its liquefied natural gas export business. Previously Sempra sold its renewable energy business, its wind energy assets and its non-utility natural gas storage assets.
Sempra's flagship business in Chile, Chilquinta Energía S.A., distributes electricity to 2 million consumers in the central part of the country. Sempra also owns Tecnored S.A., which provides electric construction and infrastructure services. In addition, Sempra owns a half interest in Eletrans S.A., which owns and operates power transmission facilities. As part of its latest deal, Sempra said it will buy the part of Eletrans that it does not own, and sell it to State Grid.
The entire sale is expected to wrap up in the first quarter of 2020. The sale requires the approval of the Chilean antitrust authority, Chinese regulators and the Bermuda Monetary Authority.
A Domestic Focus
In late September, Sempra said it agreed to sell its power business in Peru to China Yangtze Power International (Hong Kong) Co. Ltd. for $3.59 billion cash. The deal is also expected to close in the first quarter.
Sempra said it expects both transactions to yield a total of $5.82 billion in cash. The San Diego corporation said it plans to use proceeds of the sale to strengthen its balance sheet and support the growing capital needs of its utilities in California and Texas. Sempra is parent to San Diego Gas & Electric Co., SoCal Gas and Oncor Electric Delivery Co.
State Grid International Development — the buyer of the businesses in Chile — also has interests in the Philippines, Brazil, Portugal, Australia, Hong Kong, Italy and Greece. The business is a subsidiary of State Grid Corp. of China, which runs a network covering 26 provinces in China, accounting for 88% of China's territory, and serves a population of more than 1.1 billion people.
Sempra signed its agreement with State Grid on Oct. 12. Either party may terminate the agreement if it does not close after one year of its signing. Its financial advisers in the Chilean transaction are BofA Merrill Lynch and Lazard. Its legal representation is from White & Case LLP as well as Claro & Cia.
"All of our companies in Chile, including Chilquinta Energía and Tecnored S.A., are excellent businesses with a strong focus on safety, reliability and customer service," Martin said. "We are so appreciative of the hard work and dedication of our Chilean team over the past 20 years."
In August, Sempra reported second quarter net income of $354 million on revenue of $2.23 billion. In the same quarter one year ago, it reported a net loss of $561 million on revenue of $2.18 billion. Sempra had debt of $24.4 billion at the end of its second quarter, with a debt-to-capital ratio in line with its peers, wrote analyst Jacob Kilstein of Argus Research, in a Sept. 23 research note.
On Sept. 26, the California Public Utilities Commission set revenue amounts for San Diego Gas & Electric and SoCalGas. The decision adopted a 2019 revenue requirement of $1.99 billion for SDG&E's combined operations. That includes $1.59 billion for electric and $400 million for its gas operations. The decision also adopted a 2019 revenue requirement of $2.77 billion for SoCalGas, which is approximately $166 million lower than what SoCalGas had requested.