WORK AT GUANTANAMO BAY TO LAST THROUGH 2022
RQ Construction Gets $71M Barracks Project in Cuba
Wednesday, October 16, 2019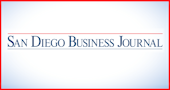 The following are selected defense contracts awarded to San Diego County companies in September and October. The U.S. Department of Defense releases a digest of contract awards daily at 5 p.m. Eastern Daylight Time.
The U.S. Navy awarded RQ Construction LLC of Carlsbad a $70.8 million contract for the design and construction of a Joint Task Force barracks at Naval Station Guantanamo Bay. Under the deal, RQ will build an austere standard design barracks. Primary facilities include living and sleeping quarters, information systems, fire protection and alarm systems, and energy monitoring and control system connection. Work will be performed in Guantanamo Bay, Cuba, and is expected to be complete by March 2022. The Naval Facilities Engineering Command Southeast of Jacksonville, Florida, awarded the contract, announced Sept. 30. The Navy accepted bids on the Navy Electronic Commerce Online website. There were two bidders.
Marine Mammal Work Could Amount to $70M
The U.S. Navy awarded the National Marine Mammal Foundation Inc. a $13.3 million contract to provide veterinary care, research support, animal care and training to dolphins and sea lions in the U.S. Navy Marine Mammal Program. The one-year contract includes four one-year option periods which, if exercised, would bring the overall potential value of the contract to about $70.7 million. Some 92% of the work will be performed in San Diego with the balance at submarine bases in Georgia and Washington state. The Naval Information Warfare Center Pacific San Diego awarded the deal, announced on Sept. 30.
General Atomics to Repair Carrier Gear
The U.S. Navy awarded General Atomics a $12.3 million modification to a previous delivery order, covering technical assistance and repair of parts from the Electromagnetic Aircraft Launch System (EMALS) and Advanced Arresting Gear (AAG). The EMALS and AAG are new-style systems on the Gerald R. Ford-class aircraft carriers for launching aircraft off the flight deck and recovering them when they land. The government has unserviceable components that need repair or remanufacturing. Most work will be done in Tupelo, Mississippi, with 35 percent in San Diego. Work is expected to wrap up in September 2020. The Naval Air Systems Command of Patuxent River, Maryland, awarded the contract, announced on Oct. 3.
Corps of Engineers Taps San Marcos Firm
Value Management Strategies Inc. of San Marcos will compete with three other firms in Arizona, Colorado and Missouri to supply architect and engineer services to the U.S. Army. Under an indefinite delivery, indefinite quantity contract, the Army will spread up to $9.9 million in task orders among the four firms. Services provided will include value engineering studies and related technical review and design analysis of civil works, military and other projects. Work locations and funding will be determined with each order, with an estimated completion date of October 2024. Seven companies submitted bids. The U.S. Army Corps of Engineers in Omaha, Nebraska, awarded the deal, announced Oct. 10.