RETAIL: HEATED APPAREL CARRIED IN NEARLY 1,500 STORES
Public Can Warm Up To These Wearables
Wednesday, October 16, 2019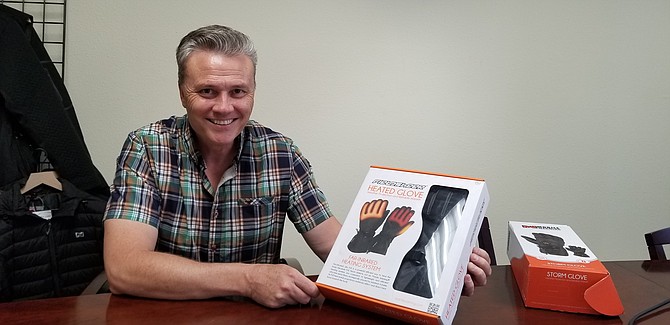 A company that started out making flak jackets, tents and uniforms for British troops during World War II, then pivoted to making safety gear for motorcycle riders, is now producing a line of heated apparel for anyone who wants to keep warm while working or playing outdoors.
From its headquarters in a San Marcos industrial park, Tech Gear 5.7 Inc. (which is in the midst of re-branding to a new name), oversees sales, marketing, product development, e-commerce and customer service for its Mobile Warming line of heated jackets, vests, base layers, socks and gloves.
"Wearables are the future," said KC Bean, CEO of the company which will soon be re-named Fieldsheer Apparel Technology, to reflect a shift from what was primarily an apparel company to one focused on its proprietary technology. Fieldsheer is the company's companion brand of protective motorcycle gear.
Manufacturing
The San Marcos company, which employs 13 people at its headquarters, is part of a group of three companies with common ownership — a manufacturing campus in Bangladesh that employs some 6,000 workers, and a design and materials sourcing facility in Shenzhen, China, with just under 200 employees, said Bean. Mobile Warming products are made at the Bangladesh manufacturing center, and the center in Shenzhen also provides product support.
Kadena Sportswear, the Bangladesh manufacturing center, also makes products for about 100 other brands, including Harley Davidson, Jack Wolfskin and AlpineStars. The three companies have a combined annual revenue of about $100 million, Bean said.
It Began With Motorcycles
According to Bean, the company began producing heated apparel for motorcycle riders that plugged into the motorcycle's battery. That concept has evolved to the full line of apparel for men and women with portable, rechargeable lithium ion batteries similar to those that power cellphones.
The garments have lightweight heating elements woven into the fabric, and the company has also designed its own control system that operates with either a push button or through a mobile app over Bluetooth. Mobile Warming apparel has four heat settings, and battery life ranges from about 2 hours to 10 or more hours, depending on the heat setting.
Stocked By 500 Retailers
The Mobile Warming products are carried by about 500 retailers in the U.S., with about 1,500 individual stores, said Bean, who joined the company about 18 months ago. They include sporting goods chains and farm and ranch outfitters. In October, Costco Wholesale will begin carrying heated gloves, selling for $99, at 32 stores in cold-weather climates.

Among the retailers carrying Mobile Warming products is D & B Supply, which operates 15 stores in Idaho and Oregon, catering to ranchers, farmers and suburbanites with an affinity for the outdoors. Catherine Fisk, a buyer for the company, said she was skeptical about carrying the Mobile Warming products at first, but customer reaction has been "off the charts."
She said her store has carried the Mobile Warming garments for three or four years now, and "every year I've sold out of them completely."
The garments are popular with those who work outdoors, as well as people who enjoy going to football games in cold weather, or other outdoor activities, she said.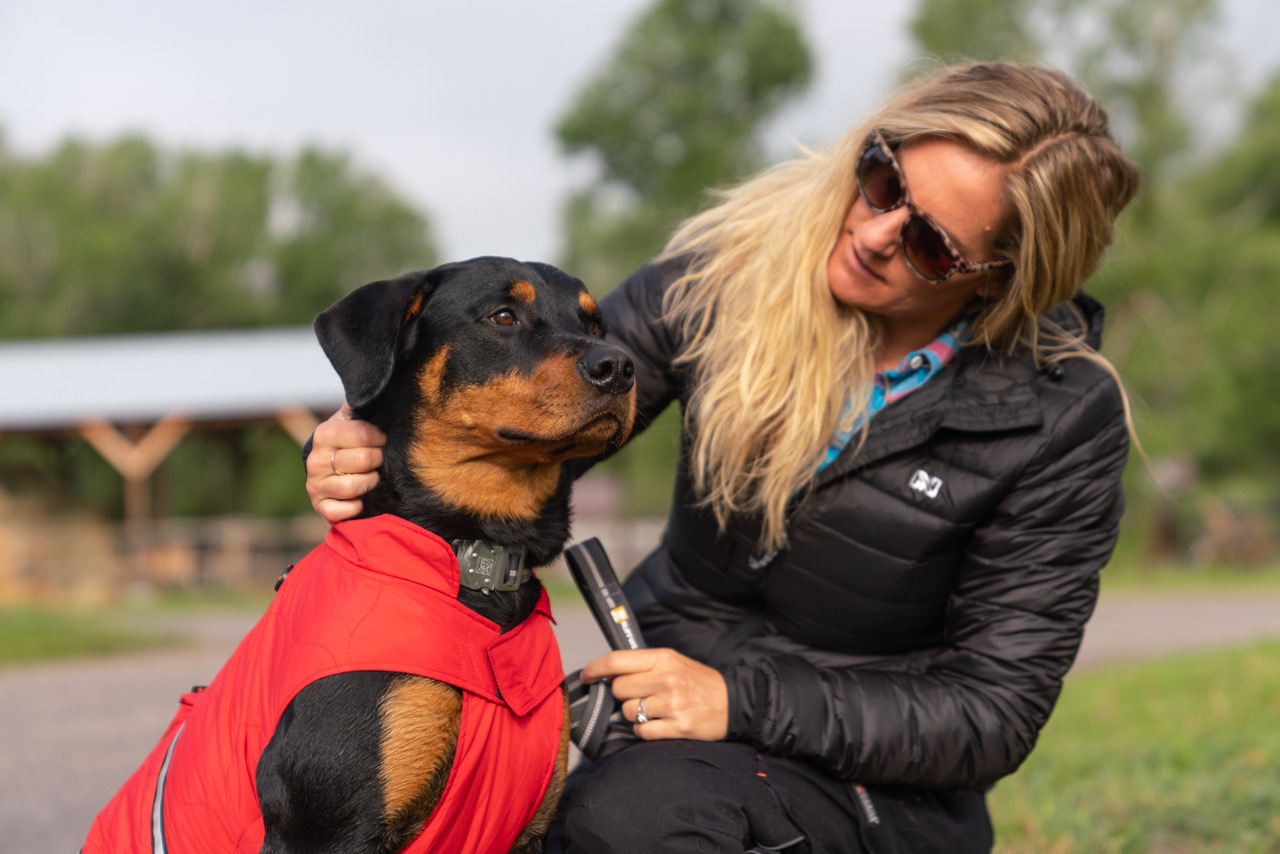 The Cost
The jackets and other apparel are lightweight and stylish, and easy to use, with clear instructions contained on the packaging. The products are also a good value, she said, with down jackets selling for $250 and vests in the range of $99 to $219. Gloves range from $99 to $269, and socks are from $99 to $129. The company even sells a "Rover Vest" for four-legged companions for $119.
"It's a pretty amazingly reasonable price point for what it gets you," Fisk said.
Ease of Use Is Important
As the company builds its brand, it will be important to educate customers about the technology and how it works, and keeping it as simple as possible to use is important, said Alex Yao, assistant professor of marketing at SDSU's Fowler College of Business. Also important, said Yao, is pricing the items correctly for the target market, and establishing good customer service.
In the past, people may have had to choose between staying warm in a bulky jacket, or looking fashionable in their outdoor wear, said Yao. A product such as Mobile Warming, which allows for a warmer, lighter and more stylish garment, should prove popular, he said.

"This is a very good business opportunity, I would say. Now you don't have to choose one or the other. You can be warm and look cool at the same time," Yao said.
Easy care is another characteristic of wearable technology that consumers want, said Muditha Senanayake, a professor with Cal Poly Pomona's Department of Apparel Merchandising and Management.
According to Mobile Warming's latest product brochure, most of its apparel items can be machine washed in cold water, and then line dried. Certain items, such as gloves, must be hand-washed or cleaned with leather cleaner.
Mobile Warming's wearable technology is part of a larger trend in the apparel industry, said Senanayake, enabled by advances in mobile technology.
Wearables Trend
"Wearable technology is growing like crazy," said Senanayake. Products range from Apple watches to fabrics that don't wrinkle, control odors and repel insects. He said newer technology is being incorporated into garments that can monitor the health of troops in a conflict zone, or even provide insulin to diabetics.
"There are so many new technologies being incorporated into what we wear," Senanayake said.
For now, Mobile Warming has a lead in development of this technology, said Senanayake, but he predicted there will be more competition in the space as time goes on.
Bean wants to position the company to take advantage of the coming wave of wearable technology products. He envisions the company's products to serve as a platform for various types of technology, from medical sensors that report on a person's vital signs, to devices that can assist athletes in training. Wearable technology can also be used for video gaming and virtual reality, Bean said.
100% Revenue Growth YOY
Bean, who previously worked for former Congressman Darrell Issa's company, Directed Electronics Inc., said that along with developing products for consumers, he's focused on building the company's back end capabilities, such as accounting, customer service and shipping.

"We have seen 100 percent (revenue) growth year over year for the past three years," he said. "I'm confident we will continue on that growth trajectory for the next three to five years."
If the satisfaction of local customers such as Joe Alfrey and Chuck Geiling is any indication, Mobile Warming may be on to something.
Both men, who are CEO and vice president, respectively, of Oceanside-based Sencentric Inc., own Mobile Warming vests, which they've worn in a variety of outdoor settings.
"They definitely paid attention to the fashion element as well as the functional element," Geiling said.
"It's simple and intuitive and it works," said Alfrey.