STARTUPS: GOOD IDEAS TO GET TECHNICAL BACKING
Fund Looks to Back Cos. That Try to Help
Monday, October 14, 2019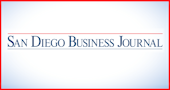 A new venture fund founded by two tech executives looks to invest in startups that are using technology to better others' lives. Greatscale Ventures was founded by Aaron Contorer, former general manager at Microsoft, and Tyson McDowell, former president of Avadyne Health. The company recently closed a pilot fund, which it has invested into three local startups to test the concept.
"In the past few years, a lot of great technology has been developed to sell things to people, to manipulate people's behavior," Contorer said. "But those same technologies can be used to help people. … We want to help people run more successful startups and make sure tech is being used in people's best interest."
Early Stage Startups
The company invests in early stage startups, and provides technology expertise to help them grow. Greatscale is currently focusing on companies in three sectors: health and wellness, consumer financial services and education. The idea is to help people be "healthy, wealthy and wise," Contorer said.
Both Contorer and McDowell previously worked with startups in advisory roles, or in some cases, investing their own funds. They also have each started their own companies.
Contorer founded local engineering company FP Complete in 2012. McDowell started Benchmark Revenue Management, a company that automates transactions between hospitals and insurers, and was later acquired by Avadyne Health in 2012.
"It's been pleasing to see that our help has been viable," Contorer said. "We've been starting to think, it's probably time to scale this up."
Taking the Technical Side
Rather than looking for technologists, Greatscale is seeking founders who are experts in their particular domain, but might need support with the technical side. In addition to funding, Greatscale provides startups with their technical expertise and connects them to experts in their field.
"We talk to people who are experts in their field, they might have great idea for a company in wellness, but they don't know how to scale up," Contorer said. "Our fundamental thesis is that tech can scale up to impact these services. We can build a tech company around that expertise."
The fund is looking to invest up to $5 million into startups that match its thesis, focusing on companies located in the Southwestern U.S. Contorer said he plans for Greatscale to be involved in startups for the long haul.
"We believe in caring a lot about what these companies are doing operationally," Contorer said. "This is the most exciting thing I've worked on in long time."

Greatscale will also work with local startup accelerator Connect, which recently merged with San Diego Venture Group. Connect will refer startups to advisors, and in exchange, will keep a pulse on companies that have reached a scale where Greatscale might invest.
In particular, the fund will look to assist companies that have made it past the stage of looking for angel investment.
"Our region produces great companies that will thrive with the kind of funding and assistance that Greatscale Ventures can provide," Connect CEO Mike Krenn said in a news release.