Bankers Hill Office Building Sold For $8.7M
Monday, October 14, 2019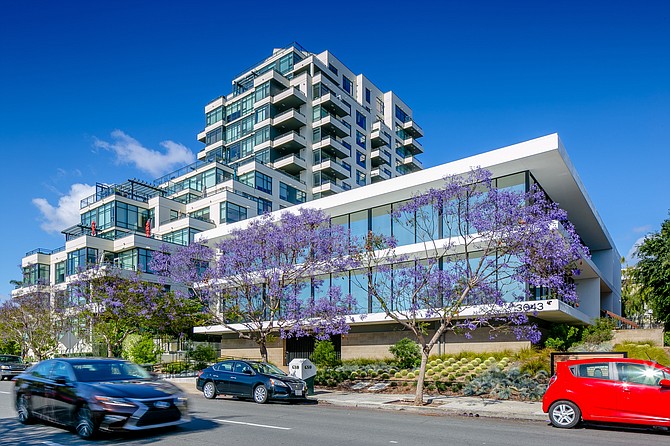 A Bankers Hill office building has been sold for $8.7 million.
System Property of Los Angeles bought the 17,302 square-foot building from H.
G. Fenton Company based in Mission Valley
The building at 3043 4th Ave. is leased to a single tenant, RealPage, Inc., a provider of real estate software and data analytics.
The two-story building includes 33 underground parking spaces and recently underwent $2 million in renovations.
Matt Pourcho, Marc Frederick, Anthony DeLorenzo, Gary Stache and Doug Mack of CBRE represented H.G. Fenton Co.
"This transaction highlights the continued interest of Los Angeles-based investors in San Diego's extremely attractive creative office market," Pourcho said. "Over 80 percent of small office buildings in Bankers Hill are owner-occupied, which makes true investment property opportunities in the area a rarity."
Real estate reporter Ray Huard may be reached at rhuard@sdbj.com or 858-277-8904