AttackIQ Makes First Overseas Expansion
Monday, October 14, 2019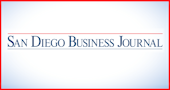 San Diego-based cybersecurity startup AttackIQ opened its first offices overseas, with two new locations in Australia. The company will open offices in Sydney and Melbourne, after closing a $17.6 million funding round earlier in May.
"AttackIQ saw the demand in (the Asia-Pacific region) and decided to act it on it by bringing our first international office to Australia," Dan Sebille, vice president of worldwide channels at AttackIQ, said in a news release. "We look forward to working with new local partners and empowering them to find and address vulnerabilities before adversaries can find and exploit them."
AttackIQ makes software that test companies' security systems for potential vulnerabilities. For example, comapnies can run scenarios based on common attack techniques that identify gaps in their systems.

The new offices will be headed up by Chris Zauzig, regional sales manager for APAC, and Brett Callaughan, systems engineer for APAC.