SCRIPPS RANCH AND UTC SEE STRONG GROWTH IN THE THIRD QUARTER
Office Space Demand Expected to Continue Strong Into 2020
Sunday, October 13, 2019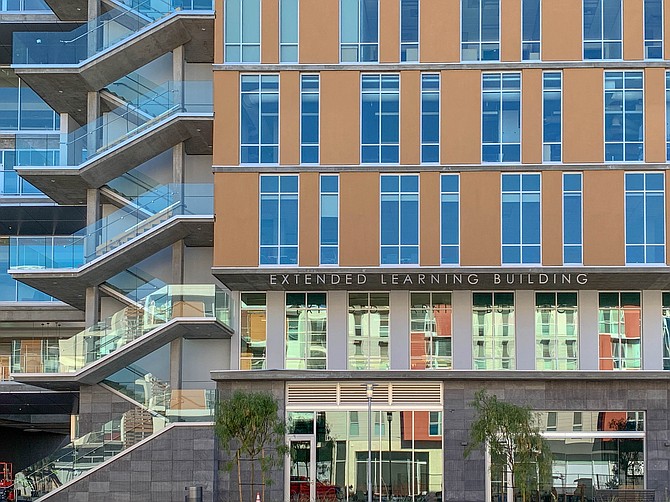 Demand for office space in San Diego County was as strong as ever in the third quarter of the year, according to at least two commercial brokerage firms.
CBRE reported that rents sought by landlords for top-notch office space hit historic highs and leasing activity "was on pace with the previous quarter and 11.4% above the cycle average."
Similarly, Cushman & Wakefield said demand for office space increased in the third quarter and was likely to remain strong for the rest of the year and into 2020.
Still, Jeff Oesterblad, a first vice president with CBRE in San Diego, said he's seen some signs that investors may be getting a little skittish because of continuing talk of a possible downturn sometime within the next two years.
"It's been on their minds for a while," Oesterblad said. "I think people are waiting to see what 2020 holds."
Oesterblad described the office market as "kind of steady as she goes."
"It's been a pretty good cycle, so steady as she goes is good," Oesterblad said.
CBRE reported that overall office vacancy rate countywide was 10.3% for the third quarter of 2019 compared with 10.1% for the third quarter of 2018, while the average rent sought by building owners has risen to $3.09 per square foot from $2.95 per square foot in the third quarter of 2018.
Class C
While office rents are on the rise in general, CBRE reported that rents for Class C office space, which tends to be older, were slightly below the peak of $2.18 per square foot reached in the fourth quarter of 2018 compared with $2.13 for the third quarter of 2019.
Oesterblad said there simply isn't as much Class C space available because landlords have been sprucing up their buildings and what's left tends to be less desirable
Among the submarkets cited by CBRE as standouts for the third quarter of this year were UTC, with a vacancy rate of 2.9 percent and an average asking rent rate of $3.95 per square foot.
Jolanta Campion, San Diego County research director for Cushman & Wakefield, said that "office growth remains solid."
Campion said absorption was down in the third quarter, meaning more space was vacated than newly occupied, but she said demand for top ranked office space was especially strong.
According to Cushman & Wakefield, some of the strongest growth came in the third quarter came in Scripps Ranch, driven by the completion of a 159,000 square-foot building by Sudberry Properties for MedImpact, and in San Marcos with the completion of the 120,000 square-foot extended learning center for California State University San Marcos in Sea Breeze Properties' North City development.
"Other respectable growth figures were found in the submarkets of Campus Point, Del Mar Heights, Del Mar/Solana Beach, La Jolla and Carlsbad, each ranging from around 20,000 to 35,000 square feet of growth," Campion said. "Notably, Carlsbad has accumulated a total of nearly 450,000 square feet of occupancy gains year to date."
Forecast
Looking ahead, Campion said she expects occupancy and rents to continue to grow for the rest of 2019 and 2020.
"Active tenant requirements of all sizes remain robust at a whopping 4 million square feet over the next 24 months countywide, though not all will transact within that period," Campion said. "Furthermore, we still expect some larger occupancy in the traditional/creative office segment as well as the hot life sciences and pharmaceutical sectors, to close out the year and into 2020, whether for new build-to-suit projects, preleases executed in prior quarters or properties in contract."