Sunroad Plaza Sold for $19.9M
Friday, October 11, 2019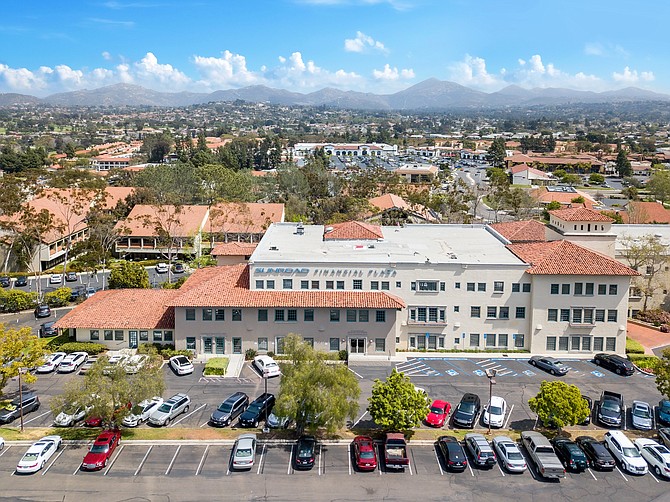 A Texas real estate investment company has bought the Sunroad Plaza office campus in Rancho Bernardo for $19.9 million.
Virtus Real Estate Capital based in Austin bought the four-building office park from Sunroad Enterprises based in UTC.
Totaling 71,934 square feet, the campus at 11770 Bernardo Plaza Court was 82 percent leased at the time of the sale to a mix of government, medical and professional office tenants.
Sunroad Enterprises was represented by Matt Pourcho, Anthony DeLorenzo, Gary Stache, Doug Mack and Bryan Johnson of CBRE.
Virtus Real Estate Capital was represented by Lars Eisenhauer of CBRE.
"This location in Rancho Bernardo is very rich with amenities, has a strong residential base and is strategically located just off the I-15 freeway," Pourcho said. "Over the next five years, we have estimated that Rancho Bernardo will experience a 15.4 percent rental-rate growth, supported by strong tenant demand and tightening market conditions. This was an excellent opportunity for the buyer to acquire an asset and reposition to a full medical campus."
Real estate reporter Ray Huard may be reached at rhuard@sdbj.com or 858-277-8904.