SUBSCRIPTION: COMPANY NOW SELLS MATERIALS, WORKING ON COLLABORATION
Crafter's Box Uses Quality to Create Its Opening in the Market
Thursday, October 10, 2019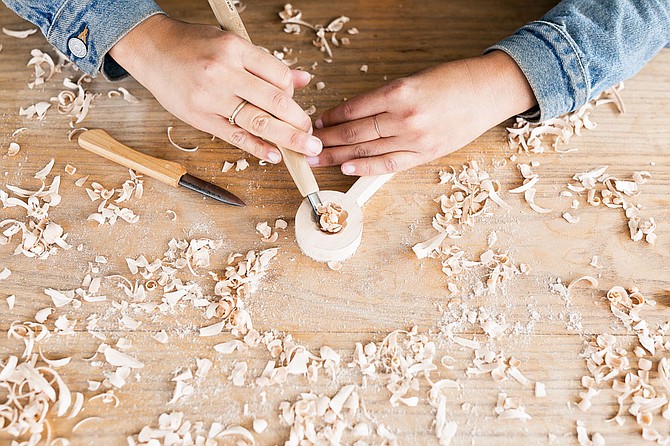 Cozy knit pillows, stamped leather journals and delicate hand-painted cards are listed as workshops for The Crafter's Box. The San Diego-based company offers crafting workshops in a box, paired with instructional videos from artists.
Founder and CEO Morgan Spenla dreamt up the idea while on maternity leave from her previous job as a marketing executive. After a long day at work, she would unwind by crafting.
"I would use my left brain all day long, and at the end of the day, or the weekend, I wanted to make something," she said.
One day, Spenla decided to try to reconstruct a turquoise necklace she had seen in an Anthropologie catalog. She got to the crafts store with her kids just before closing and began combing the shelves for the materials that she would need.
"I couldn't find what I needed," she said. "The materials felt cheap. I couldn't find the right gauge wire. I had screaming kids in a shopping cart."
She grabbed the materials that most closely resembled the ones she needed and tossed them in the cart. The next day, as she spread them out on the table, she realized she had several items in the wrong size. Her necklace kept breaking over and over again.
At that moment, Spenla had an idea. Several of her friends were artists, who would teach workshops around town. Why not create a place online where they could teach people how to make high-quality projects?
Spenla found six artists who were willing to take a chance on the idea. She took out half of her 401(k) to fly them out to San Diego and hire a production company to film the videos. For the company's first project, a knitting workshop, she sourced wool carded just for the project from a mill in Oregon. She and two friends sat in her living room, putting together each kit, when she launched the first workshop in January of 2016.
Finding Inspiration
Spenla felt ready to make the jump after seeing her husband start his own business. After serving in the U.S. Marine Corps, and going back to school to study architecture, he launched his own pizza business.
"He was so happy. That gave me the motivation to leave everything that was stable," she said. "We both deal with the same things. It's nice to be able to talk to someone that's in it."
Since her launch three years ago, The Crafter's Box has grown significantly. After participating in Rent the Runway's Project Entrepreneur accelerator, Spenla brought on advisors who had done similar work, including the co-founder of subscription video service Craftsy and an executive with cosmetics subscription box Birchbox.
With their feedback, Spenla rebuilt her company's transportation and shipping model. She currently operates a warehouse for the company out of Mission Valley.
So far, Spenla has bootstrapped her business. She said it has been possible for The Crafter's Box to grow to this point thanks to its subscription box model.
"It allowed us to bootstrap for all these years. It's the only model where customers will know they're paying in advance for a product that is being released next month," she said. "That allows small businesses like mine to work with artisans to pay for their goods without having to go out and raise millions."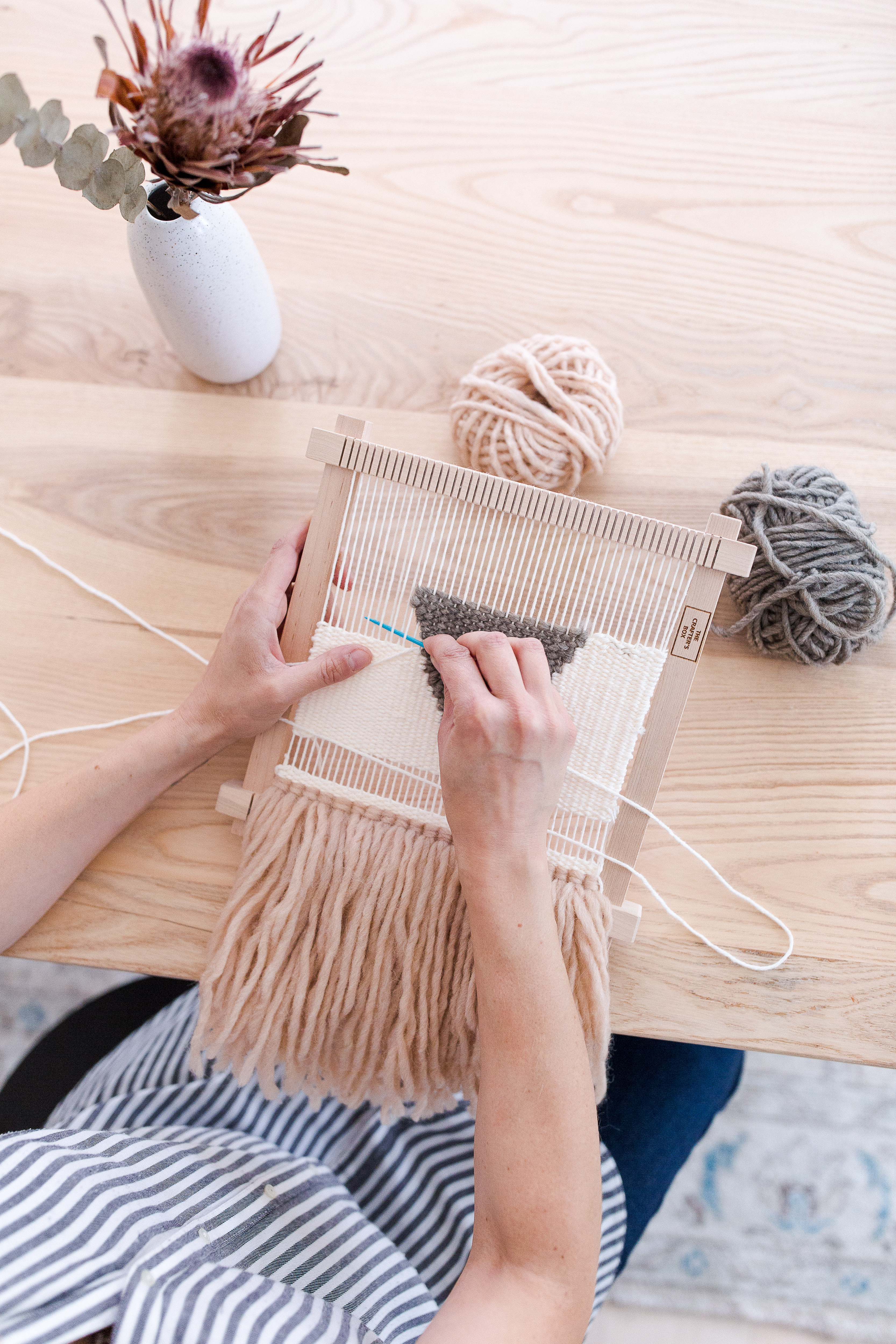 Sales
As the company continued to grow, Spenla began to see more demand from the company's users for the supplies they had used to make their projects. In May, she launched a marketplace to allow customers to buy materials from the artisans that The Crafter's Box partners with. Those sales now account for nearly half of her company's revenue.
She is also building partnerships with retailers, and is currently working on a collaboration with Anthropologie.
Spenla sees her business as bridging the gap between big-box crafts stores and niche products found on sites like Etsy.
"There was a disconnect between the expensive goods and the mass-produced goods," she said. "I always knew the market was so much bigger than anyone had anticipated."
Respecting Work-Life Balance
Spenla also hopes to build a work environment that is supportive of working parents; four of her colleagues are also moms.
"I came from a corporate world where with my first two kids, I didn't get maternity leave," she said. "It's really hard on young moms to spend nine hours at the office."
Spenla still enjoys taking on new projects in her spare time, particularly working with textiles. Her daughters will weave and knit with her during crafts time.
"Their crafts are the best," she said. "My block-printed table runner might be so professional, but theirs are the treasures, because they have all of the perfect imperfections that capture their age and where they're at today."