Cutwater Spirits Releases First Tequila
Tuesday, October 8, 2019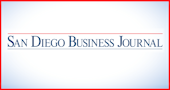 San Diego-based Cutwater Spirits has revealed its latest creation: the spirit brand's first tequila offering.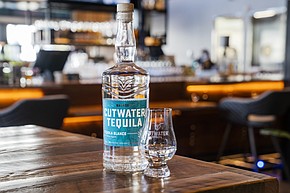 According to a press release, Cutwater Spirits' master distiller, Yuseff Cherney, has been working on the tequila, called Rayador Tequila Blanco and made of 100% blue Mexican agave, for the last decade. The tequila joins Cutwater's lengthy portfolio, which includes whiskey, vodka, gin, rum, liqueur, mixers and canned cocktails, among others.
"Because tequila has to be made and bottled in specific regions in Mexico in order to be called '100% agave tequila', it was impossible for us to make it here in San Diego like we do with everything else," said Cherney via a statement. "I did not want to just put a label on a bottle, we wanted to understand the process completely. So we went down there, designed and built the equipment specifically for our needs, distilled with some of the best distillers, making sure it met Cutwater's mentality of producing spirits, in both flavor and authenticity."
Rayador Tequila Blanco is 40% ABV, 80 proof and has a "slight grassy aroma" with "heavy notes of cooked agave," as per the release. Rayador is currently available at select retailers.
Travel & Hospitality reporter Mariel Concepcion can be reached at mconcepcion@sdbj.com or 858-634-4625.