SERVICE: COMPANY SEES $100 MILLION REVENUE; SPACES LEASED MONTH TO MONTH
Coworking Model Finds Success in Salon Business
Monday, October 7, 2019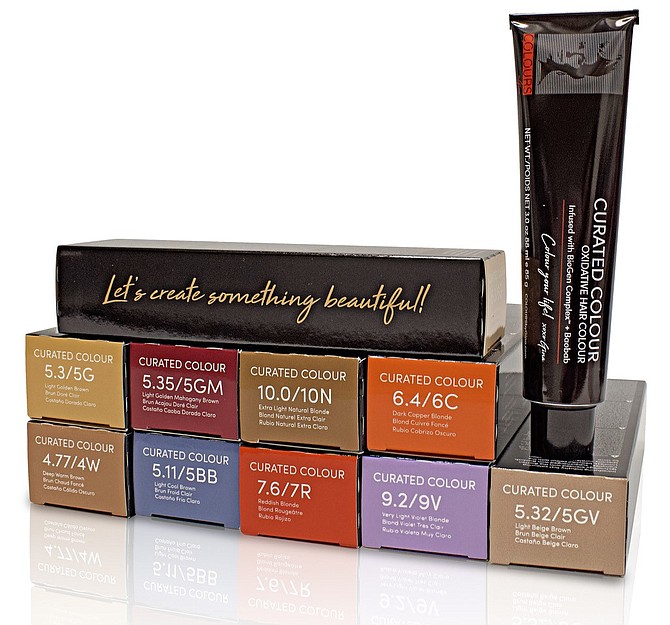 Phenix Inc., also known as Phenix Salon Suites, has 11 locations in San Diego, 69 throughout the state of California and more than 250 nationwide. Annually, the company, which owns and rents out salon suites to beauty and wellness professionals on a monthly basis at an affordable cost, makes over $100 million in revenue, according to the company.
For Founder Gina Rivera, the idea to create a coworking space focused on salon professionals back in 2003 stemmed from her own frustration with the traditional booth-rental salon industry.
Rivera was pregnant with her son, who Phenix Salon is named after, and working as a hairdresser in a typical rent-a-booth hair place when she went into early labor. When the salon owner where she was working realized Rivera didn't pay the month's booth rental fee, despite it being because of the birth of her child, she told Rivera to have a check made out to her within the hour to keep the spot.
Focusing on the Entrepreneur
Fed up, Rivera decided she wanted to create an environment that focused on the salon professional as not just another renter, but an entrepreneur and independent business owner. This way (gives) the individual the opportunity to "own and operate their own salon type of business without the hassle and expense of facility management and maintenance," according to the Phenix Salon Suites website.
In 2003, through self-funding, a couple of small loans and investment from a family member, Rivera opened her first Phenix Salon location in Colorado Springs, Colo., where she resided at the time (she moved to Carlsbad four years ago).
At Phenix Salon Suites, all leases are month-to-month (no annual contracts); all utilities are included except for personal cellphones; the renter has the ability to carry and sell any product for their own profit; and all suites, between 100 and 150 square feet in size, include all the equipment necessary to launch the business, including styling chairs, cabinetry and wash bowls.
Amenities
Phenix Salon Suites also offer a communal receptionist during peak-hours, free on-site laundry, complimentary Wi-Fi, a break room and an after-hour security system, among other perks. Each suite owner can decorate their space as they wish, said Rivera, and have keys to their own suite doors for 24/7 access.
While Rivera wouldn't divulge what the price per suite is, she did say she charges an affordable fee, as her goal has always been to give salon professionals the ability to successfully work for themselves and be profitable in their careers. She said all markets are different and prices depend mostly on location. She also said Phenix doesn't only work with hairdressers, but also tattoo artists, barbers, aestheticians and chiropractors, among other health and wellness professionals.
In 2009, Rivera opened her first location outside of Colorado, this time in Florida, to test the national market, and the response was positive, she said. That same year, she hired her husband, Jason Rivera, to be the company's CEO and help her grow the company. By 2012, Rivera had four locations in Colorado, and by the end of that same year, Rivera began franchising.
Building on Trends
Congcong Zheng, associate professor at the Fowler College of Business at San Diego State University and principal at Task One LLC, a management consultancy based in San Diego, said Rivera is smartly building on two national trends.
"The first is kind of people working in a coworking space," she said. "People like to work in coworking spaces because, life as an entrepreneur is extremely difficult, so, you need to build yourself up and constantly keep the morale up. Whether you are a subcontractor, or in health and fitness, a masseuse, a hairdresser, a lawyer or a consultant, you need this type of ecosystem."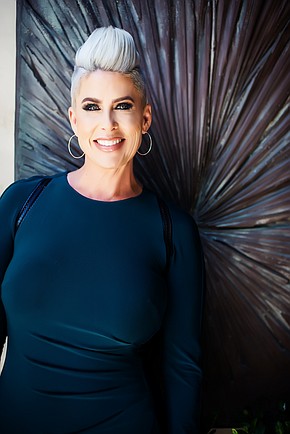 The Salon Model
The other trend Zheng points out that Rivera is appropriately benefiting from is the same industry that prompted her to launch the Phenix business: the traditional salon model of renting chairs to hairdressers. Phenix Salon Suites' renters are already familiar with the basics of this concept, she said, which helps in promoting Rivera's business model.
"By building their brands within Phenix Salon, customers are now associating Phenix with health and wellness," Zheng said, adding that when a particular suite business promotes its offerings, Phenix, as well as other suite businesses housed in the same space, profit.
Rivera has a rich history with the salon industry. Her father owned a hair salon in Colorado Springs called Scissors Hair Design, where she began working at the age of 11. In her family, there are 27 professional hairdressers, she said. Following in their footsteps, Rivera dropped out of high school her junior year and opted for cosmetology school.
Last year, Rivera received a minority investment of an undisclosed amount from 10 Point Capital, an Atlanta-based private equity firm, which she used to continue to scale the company. In June 2018, Rivera launched her own wet products line of shampoo, conditioners and hair sprays, among other items, and then followed with the release of her infrared styling tools that include blow dryers and curling irons. This June, at her annual beauty event in Las Vegas, she introduced Colors by Gina, a professional color line slated to hit stores by the end of the year.
Most recently, Rivera released her autobiography, "A Mirror and a Prayer," where she documents her rags to riches story from being a high school dropout to building a beauty empire.