TREASURY MANAGEMENT SOFTWARE IN DEMAND
Kyriba Hires Former E&Y Executive
Sunday, October 6, 2019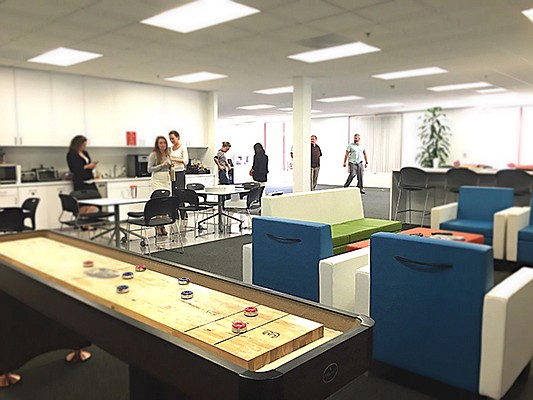 San Diego-based software company Kyriba brought in a former partner with Ernst & Young as the company's new chief client officer. Paul Bramwell, who previously served as principal of EY's Global Treasury Services, joined Kyriba on Oct. 1. He will work out of the company's San Diego headquarters.
"Paul brings a strong mix of international experience as a treasury practitioner and technologist to expand the capabilities and services we offer to our clients," Kyriba CEO Jean-Luc Robert said in a news release. "Kyriba will leverage Paul's expertise to implement best-practices across our client services teams worldwide. We are excited to have Paul join Kyriba's leadership team."
Kyriba makes treasury management software to help companies with cash flow, risk management and other key finance metrics. The company was founded in 2003, and has made several leaps in its growth since. London-based private equity firm Bridgepoint made a $160 million investment in the company in March, giving it a majority stake and valuing Kyriba at $1.2 billion.
Bramwell's background in finance and technology is expected to help Kyriba's growing client base. In the last year, the company has added 250 new customers, and currently serves more than 2,000 clients worldwide. Kyriba said it now serves more than 20 percent of the Fortune 500.
"It's a critical time for digital transformation in the finance organization. CFOs and treasury leaders are looking for innovation to help them unlock idle cash and reach growth targets while mitigating risk of loss from fraud and volatile markets," Bramwell said in a news release. "I look forward to enhancing our customer experience through professional services, client support, and center of excellence teams."
Kyriba currently has 140 employees at its headquarters in San Diego. A move to a new headquarters in the UTC area is planned for later this fall. The company expects to have 1,000 employees worldwide by the end of the year.