SAN DIEGO COMPANY TO PROVIDE CASH PAYMENTS IN THE MEANTIME
Illumina, PacificBio Extend Acquisition
Sunday, October 6, 2019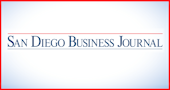 The deadline for Illumina Inc. to acquire Pacific Biosciences has been extended as a U.K. regulator continues to review the $1.2 billion deal.
The companies originally called for the acquisition to close midyear, but their revised agreement pushes back the date to as late as March 31 2020, according to a recent regulatory filing from San Diego-based Illumina.
In addition, Illumina agreed to pay Pacific Biosciences $18 million over a three-month period starting in October to help fund the company's operations. If the deal doesn't wrap up by year's end, Illumina has the option to extend the agreement to March, in which case it would make payments to Pacific Biosciences of $6 million by early January, $22 million by February and $6 million by March.
Pacific Biosciences would have to give the money back if the deal falls through and within two years it's acquired by another company or if it raises $100 million in equity or debt financing.
Anti-Competitive Concerns
In June, the U.K.'s Competition and Markets Authority, or CMA, said the deal raises anti-competitive concerns and referred the matter to a more thorough investigation. The regulatory uncertainty postponed the transaction.
If antitrust action kills the deal, Illumina may have to pay a $98 million break-up fee to Pacific Biosciences. On the flip side, Pacific Biosciences would give Illumina $43 million if it walks away.
"Illumina will be pumping significant cash into PacBio until either the merger occurs or is terminated," wrote Keith Robinson, a computational biologist, on his website Omics! Omics! Blog. "In addition to publicly reinforcing Illumina's determination to get the deal done, the terms of the arrangement have interesting consequences should the deal fall through."
Illumina's Short Read Success
Illumina built an empire on "short read" technology that uncovers genetic variation, fueling research, drug development and clinical tests. Pacific Biosciences decodes lengthy pieces of DNA, a niche that complements Illumina's technology.
CMA has said the acquisition could remove what may be the biggest competitor to Illumina, which dominates DNA sequencing.

One Red Light Can Ruin a Deal
Observers have said a CMA denial could kill the acquisition, despite the regulator only having the ability to stop U.K. sales. That's because China, the U.S. and U.K. represent such larger markets that the red light from one can be enough to end a deal.
As of June 30, Pacific Biosciences reported $66.8 million in cash and investments. Illumina in July stated it had $3.2 billion in cash, cash equivalents and short-term investments.
"Illumina's main risk in sticking with this is the potential distraction of management from other tasks. For the rest of us, there's the potential distraction watching this saga play out over many months," Robinson said.