HEATLH: LAB BEHIND MANY BRANDS' SKINCARE PRODUCTS
JBK Wants to Sell You On Other Cos.' Brands
Thursday, October 3, 2019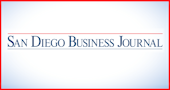 JBK Wellness Labs' customers' brands are carried in high-end retailers and mainstream locations like Nordstrom, Urban Outfitters, Whole Foods, Bergdorf Goodman, the Ritz Carlton, the Four Seasons and Mandarin Oriental, among others. But, unless you are familiar with and can recognize its staple herbal blend in any given product's ingredients list, you wouldn't necessarily know the San Diego-based skincare company is behind it.
Named after founder Jenelle Kim's great grandfather and a renown Korean practitioner, Jin Bo Kim, JBK Wellness Labs is a formulator and manufacturer contracted by high-end luxury topical, beauty and dietary supplements companies to create products for them. While the company wouldn't share the names of its clients for privacy purposes, Kim's husband and JBK's president, Craig Nandoo, said production runs aren't less than 5,000 units these days thanks to the company's word-of-mouth-based scaling. Nandoo also said JBK's revenue in 2018 was between $8 million and $12 million and will most likely be between $10 million and $15 million in 2019.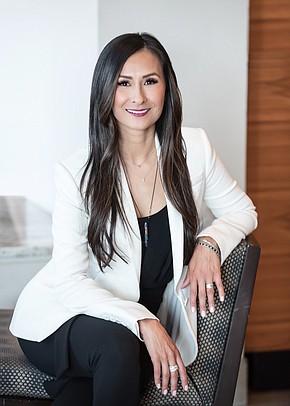 Headquartered in Miramar and with 25 employees, JBK Wellness Labs came about when Kim, formerly the primary formulator for a skincare company, and Nandoo, then the chief operating officer for a company in the spa industry, decided to leave their corporate jobs and use their backgrounds and expertise to manufacture products for other brands.
"I come from a long lineage of herbal medicine practitioners and doctors," said Kim, a native San Diegan. "My background is in traditional oriental medicine and so I… have grown up with family formulas that have been noted… for a very long time."
These formulas, also called "Bi Bong," would serve as treatments for patients with a number of conditions throughout centuries, according to Nandoo, like skin conditions, among others. Today, Kim is the first woman in her family to be what she calls the "guardian" of her family's formulas, which she hopes to pass on to her two sons, she said.
Sourcing Ingredients Globally
After being inspired by others in the skincare industry that would constantly ask them how they could also get natural, herbal products as part of their brands' offerings, Kim and Nandoo launched the self-funded JBK Wellness Labs in 2012. JBK sources its ingredients from all over the world, as long as it is the highest-quality ingredient, said Kim, and manufactures, packages and distributes from its Miramar lab.
Herbal Tradition
Paula Peter, marketing professor at San Diego State University, said Kim's lineage of herbal formulas is appropriate in a time where consumer trends are leaning toward cleaner, nature-derived ingredients.
"Because the population is more inclined to be healthy, and (Kim) has this herbal tradition in place, I think she is basically able to capitalize on this trend of going natural as well as to increase well-being," she said. "Right now, the consumer is very aware of genetically-modified and processed products. And, they are looking for alternatives that are way more authentic, traditional and rely almost 100% on nature instead of being chemically-modified."
Kim said all of the products JBK Wellness Labs creates are customized. She said sometimes clients come to her with a preliminary idea of what they want to achieve, from which point the company figures out how to deliver just that. Other times, she said the client might come with no specifications at all, and it is up to JBK to create something that they will both be proud of in the end.
Selective Collaboration
"One of the things that… kind of separates us obviously is the uniqueness of the herbal formulas that we create, which nobody else can duplicate," said Nandoo. "But, also the fact that we're very collaborative with our clients… We choose not to work with every company that comes to our door…It's always been very important for us to have… personal investment in terms of our ideas and creativity so that when we see customer's brand on the shelf… we know that we've created something special."
Forward-looking, Nandoo said JBK Wellness Labs is scouting for a 30,000 square foot minimum facility, which they hope would be in Miramar, to expand the company's footprint. And, when that happens, JBK Wellness Labs will add more local employees as well as more equipment to fulfill even more orders, he said.