STARTUPS: COMPANY SEES UNADDRESSED OPPORTUNITIES IN THE MARKET
CommonGrounds Raises $40M After $100M Series A
Thursday, October 3, 2019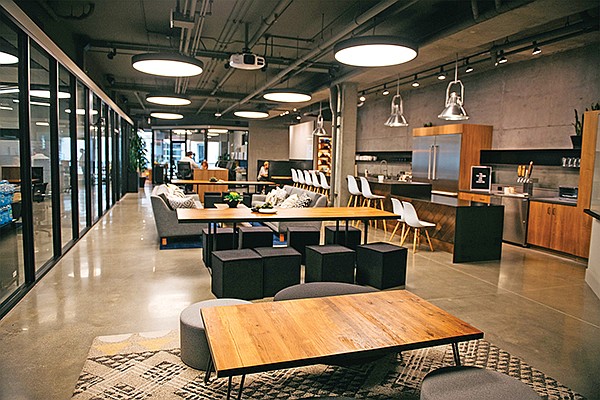 CommonGrounds Workplace, a Carlsbad-based coworking company, raised an additional $40 million in funding after closing a $100 million series A round in January. The company's previous investors contributed to the additional funding. They include San Diego real estate investment firm Pacifica Enterprises Inc., as well as the Davidson Group, the investment group for educational software entrepreneurs Bob and Jan Davidson, and Mohamed Alabbar , founder of Dubai-based real estate company Emaar, which is best known for developing the Burj Khalifa.

CommonGrounds said it currently has 610,099 square feet of space that are currently open or under development. The company has also been putting the recent funding to work by buying up leases across the U.S., including locations in Chicago, Atlanta, Los Angeles, Seattle and Washington, D.C.
The company currently has nine locations open, and expects to have 21 open by early next year. It currently has 12 sites under construction.
Corporate Clients
The company sees an opportunity for growth by focusing on corporate clients. It builds spaces with high-quality finishes, offering everything from headquarters spaces to office expansions for clients. CommonGrounds also makes everything from the walls to the furniture easy to reconfigure, allowing companies to easily grow or shrink their office suites as needed.
"Being the second mover to an industry that has so much demand, we see the unaddressed opportunities within the current market," CommonGrounds CEO Jacob Bates said in a news release. "We developed a series of enterprise-grade products and services for companies in various stages of growth while delivering a high-quality brandable environment very much like a Fortune 500 headquarters."