CO. SEES FAVORABLE DEMOGRAPHICS AND CHANCE TO DIVERSIFY
Local Life Science Opportunities Draw Nuveen
Wednesday, October 2, 2019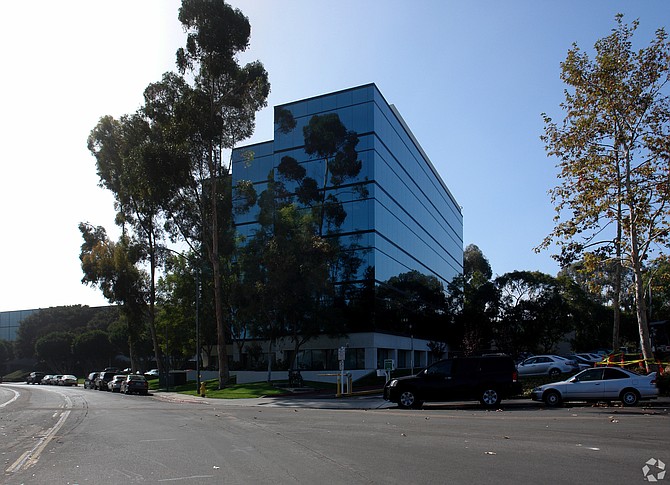 The allure of UTC's connections to the life science industry is drawing some big name investors from outside San Diego County.
Among them is Nuveen Real Estate, based in Chicago with offices in Los Angeles.
Formerly TH Real Estate Investment, Nuveen recently increased its presence in the UTC submarket with the purchase of two office buildings with a total of 269,048 square feet of space at 4161 Campus Point Court and 10260 Campus Pointe Drive in a joint venture with a real estate investment trust it declined to name.
Nuveen also wouldn't reveal how much it paid for the property.
The seller was Leidos Holdings Inc.
In December 2017, Nuveen acquired a 44,035 square-foot building at 4110 Campus Point Court.
Derreck Barker, director of office acquisitions at Nuveen Real Estate, said the recent deal "provides the opportunity to further diversify Nuveen Real Estate's office portfolio and invest into a life science campus that caters to tenants in the life science industry."
Demographic Forces
"Given the aging global population and the increased demand for health care, the life science industry will continue to expand, increasing demand for customized lab and office space, especially in San Diego, one of the top life science markets in the country," Barker said.
More investments are to come in San Diego, Barker said, "including future development at this location."
He didn't elaborate, but said the company was drawn to San Diego in part because of Scripps Research, which Barker said has produced "more than 70 spin-off companies since 1980."
"The Scripps Research Institute is a primary growth driver in San Diego," Barker said. "In addition, UCSD is ranked number one in terms of total life science graduates by school and number 16 ranked in the nation according to the Integrated Postsecondary Education Data System. Lastly San Diego ranked number nine in NIH (National Institutes of Health) funding with $817 million in 2018."
Barker said Nuveen plans to renovate the two UTC buildings it just bought into a combination of office and lab space, with a 60/40 ration of labs to office.
The biotech/life science market accounts for 19.2% of the 80.3 million square feet of office inventory throughout San Diego County, according to a recent report from the commercial brokerage JLL.
JLL projected that by 2022, biotech/life science companies will account for 21% to 22% of the office inventory.
Lab Space Needed
"As a result of established biotech companies hitting record profits and VC (venture capital) funding pouring into the sector with a total of $3.2 billion since the beginning of 2018, lab space as a percentage of total office supply in San Diego has risen and will continue to rise," JLL reported.
Among recent investments, Alexandria Real Estate Equities in February announced it was building a 98,000 square foot office tower at 9880 Campus Point to serve the life science field.
The company said construction is expected to be finished in 2020.