INTERIM CEO NAMED; CO. MULLS STRATEGIC ALTERNATIVES
NTN Buzztime Changes Leadership In Office, Boardroom
Tuesday, October 1, 2019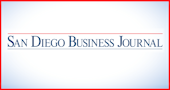 NTN Buzztime Inc. is in search of a new CEO after Ram Krishnan stepped down from the post on Sept. 17.
Restaurants and bars are the primary market for the Carlsbad company, which offers trivia contests and other interactive games via tablet computers. It also offers a secure payments system.
Krishnan, who held the CEO's job for four and a half years, also left his seat on the board of directors. He will remain as director of special projects through Oct. 17.
The board appointed Allen Wolff, 47, as interim CEO while it works to fill the job permanently. Wolff had served as CFO since December 2014. The board also named Sandra Gurrola as senior vice president of finance.
Board Composition Changes
The executive moves follow moves on the company's board. In late August, Paul Yanover left the board. Susan Miller was appointed in his place. Miller is co-founder and partner with Morgan Kingston Advisors, a boutique investment bank based in Austin, Texas with significant experience in the restaurant industry.
In addition, Gregg Thomas was named chairman of the board, replacing Jeff Berg, who will remain on the board.
"We thank Ram for his leadership and contributions through our transformation from a single trivia platform to a multifaceted product set," Thomas said in a statement distributed by the company. "During Ram's tenure, Buzztime improved gross margins and bottom-line to deliver 13 consecutive quarters of positive EBITDA [earnings before interest, taxes, depreciation and amortization] with steady growth."
Strategic Alternatives Up for Review
NTN Buzztime said in December that it was evaluating strategic alternatives focused on maximizing shareholder value. These alternatives included the acquisition of the company or its assets.
Company stock closed at $2.76 per share on Sept. 25 and has traded in the $1.80 to $5.00 range in the past year.
In the second quarter ending June 30, NTN Buzztime reported a comprehensive loss of $58,000 on total revenue of $5.23 million. Foreign currency adjustments buoyed the results upward; without the adjustment, net loss for the quarter was $98,000. Buzztime reported its financial results on Aug. 9.
In the second quarter of 2018, the company reported a comprehensive loss of $167,000 on total revenue of $5.65 million. Foreign currency adjustments added to the loss, which was $132,000 without the adjustments.
In 2018, the company reported revenue of $23.3 million. Revenue from the Buffalo Wild Wings restaurant chain constituted 44 percent of all revenue that year. Buzztime's client base also includes Buffalo Wings & Rings, Old Chicago, Native Grill & Wings, Houlihans, Beef O'Brady's, Boston Pizza and Arooga's.
In early 2017, Buzztime struck a deal to provide Buffalo Wild Wings expanded services, including menu, order and payment services. In the year that followed, Buffalo Wild Wings came under new ownership, and in October 2018, it informed Buzztime it did not plan to go through with the expansion. Buzztime's current entertainment contract with Buffalo Wild Wings wraps up in November. The relationship may change in the future, according to a statement Buzztime filed with securities regulators in August, adding that in anticipation of that, it has begun to reduce certain operating expenses.