WORKFORCE: RETENTION NEEDS TO BE EMPHASIZED; WOMEN LEADERS NEEDED
Active Efforts Made to Recruit Women in CRE
Tuesday, October 1, 2019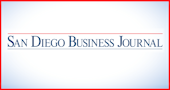 Misty Moore was a rarity when she became a commercial real estate broker nearly 22 years ago.
"An anomaly in the market place," was how Moore described herself.
"There weren't a lot of women," said Moore, a managing director of the commercial real estate brokerage JLL.
"You got used to being the only woman in the room," Moore said. "It was just something that I became accustomed to, being the only woman in the room for at least a decade."
That's changing, but a report released in September by Commercial Real Estate Women (CREW) said that women remain vastly underrepresented among commercial real estate professionals, especially among brokers.
Not in Leadership Positions
Women are particularly scarce above middle management in commercial real estate companies overall, accounting for 27% of senior vice president, managing director and partner positions and 9% of C-level positions.
Nationally, women in commercial real estate also are paid 23% less than men in the same job, according to CREW.
Katie Yee, a business development consultant who served on the national CREW panel, said the situation in San Diego mirrors what CREW found nationally.
She and other commercial real estate professionals in San Diego said the situation is improving — pointing to CBRE's Natalie Dahl as an example — but they say the improvement has been incremental.
Dahl in August 2018 was appointed managing director for investor services of CBRE in the San Diego region.
CREW School Program
"We're very fortunate to be in the CRE (commercial real estate) industry in San Diego because we have the support," Yee said. "Things are moving. It takes a long time to steer a big ship."
Trying to accelerate the addition of more women to the commercial real estate workforce, CREW San Diego is starting a program to promote CREW careers in county schools.
Along with that, Jennifer Litwak, executive director of Housing on Merit — a developer of affordable housing she formed in 2011 — recently took several girls on tours of CRE businesses, including a commercial real estate brokerage and an architectural firm.
"It's an exposure issue," said Litwak, who serves on national CREW committees that raise money for scholarships for girls studying CRE in college.
A former lawyer, Litwak said that the more girls are exposed to CRE careers and see other women in it, the more likely they are to enter the field.
She said that it's especially important that young women see other women in leadership positions at CRE firms if more women are to rise to the top.
"It's a relatively new phenomenon for women to be in the C-suites at some of these commercial real estate companies," Litwak said.
Historically, women have shied away from careers as brokers.
"They maybe were somewhat intimidated by the strong behavior that you need to possess to be successful," said Jackie Greulich, associate director of real estate, student and career services at the Burnham-Moores Center for Real Estate at the University of San Diego.
"The behavior patterns that you need to be a successful broker call for you to be very dominant, very independent," Greulich said. "Dominance, drive and independence — those three are very integral in the success of an entrepreneur," Greulich said, and brokers are very much entrepreneurs, relying entirely on commission.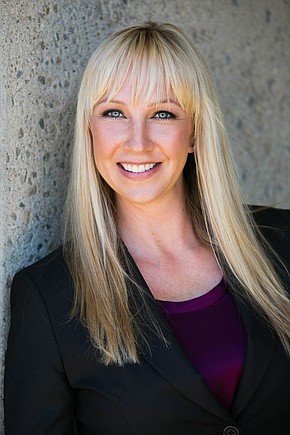 Added to that, "I think there was a bias that women were more suited to be the assistants and not necessarily a producer," Greulich said. "Younger folks coming into the industry, they don't have the same bias."
The Burnham-Moores Center has been actively recruiting women to consider careers in commercial real estate, and Greulich said there's been a 5 percent growth in the number of women studying at the center.
Claire Hunn, a senior real estate major in the University Of San Diego School Of Business, said she was drawn to commercial real estate because "there are a variety of niches that you can go into — property management, acquisition, development."
"I felt that there were a lot of opportunities in the industry for women, particularly as it's primarily a male-dominated industry," Hunn said.
Her goal is to land a job with a commercial real estate brokerage when she graduates in December.
"To be a woman in that industry, you have to be confident and willing to compete with the men in order to be successful. I think for some women, it can be intimidating" Hunn said, adding that she sees it as a challenge.
"For me, I don't have concerns. I think you have to have the right agenda. If you have the confidence, you're going to be able to achieve whatever you set your mind to," Hunn said.
Moore of JLL, a past board member of San Diego CREW, said she wound up in the business by accident after getting a degree in psychology.
Making It a Career
"There's not a lot of women historically who have gone into real estate because it's typically men who pass down the experiences and relationships to their sons. There weren't a lot of women," Moore said.
Moore said she's seeing a slow change.
"There seems to be a distinct effort on behalf of all the brokerage firms to bring young women in on this career path," Moore said. "My concern is that we don't have a system set up to keep these women, to make it a career for them."
The number of women who stay in CRE as brokers drops noticeably as they start having children, said Moore, who has two sons and kept her career.
"We're losing women mid-career," Moore said.
Because brokers are independent contractors who rely on getting their own clients and sharing commissions with other brokers who work collaborative on a deal, women are pretty much on their own in figuring out how to keep that going when they have children.
"When I had kids, I had been in my career for 15 years. It's the younger women who have maybe only five years in the industry who are literally scared to death to have these conversations with their partners. We're all entrepreneurs. We're sharing fees. We're negotiating our revenue shares with our colleagues," Moore said. "It's messy. It doesn't always work out well."
In its study, CREW reported that one in five women said that their family or marital status had negatively affected their career or salary.
Moore said the bigger brokerage firms recognize the problem and are looking at revising the way brokers are paid and questions surrounding family leave.
"I think those who are in leadership want to find a way to promote and bring up a lot of diverse candidates, not just women," Moore said.
Despite the challenges, Moore said she liked the flexibility of being a broker, setting her own schedule and being her own boss.
"It's not easy but it's gotten much easier as I have matured and grown and built my client base," Moore said. "We just need to find a way to get more women in senior positions. The more female role models we see normalizes that."