BIGGER SAMPLE SIZE, MORE TIME NEEDED TO EVALUATE DRUGS
It's Mirati Vs. Amgen As Drugmakers Target Mutated Gene
Tuesday, November 26, 2019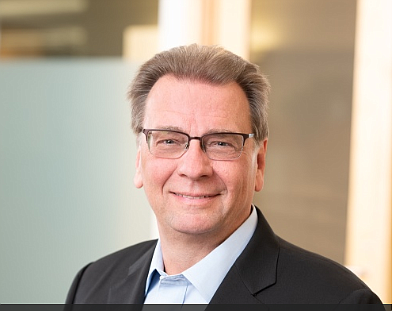 An experimental drug from Mirati Therapeutics shrunk the tumors of some cancer patients with a common mutation, in an early-stage clinical trial, per recent data disclosed by the San Diego biotech.
The data was the first look at how Mirati's drug, MRTX849, might stack up against a drug from Amgen, a much larger company. Both drugmakers are seeking to inhibit a mutated version of a gene called KRAS.
No Approved Therapies
Currently there are no approved targeted therapies for KRAS-mutant cancers.
In a phase 1/2 trial with 17 patients, a dozen participants had had been evaluated by a cutoff.
Three of six lung cancer patients experienced a "partial response" — their tumors reduced in size. One of four patients with colon cancer had a partial response.
But two of the patients that experienced a partial response had yet to receive scans confirming the results. The remaining patients saw their cancer stabilize, including two patients with appendix cancers.
Those patients that saw their tumors shrink were on a higher dose of MRTX849.
Analyst Andrew Berens with SVB Leerink called the data compelling. But he said it's still too early to draw any conclusions, particularly in regards to MRTX849 versus AMG510, Amgen's drug that reported phase 1 results this summer.
"While the data are compelling, we believe it is too early and the sample size is too small to call MRTX849 superior to AMG510," Berens said.
Amgen is based in Thousand Oaks.
'Generally Well Tolerated'
As for whether MRTX849 is safe, Berens said Mirati's drug appears to be "generally well tolerated," though added a maximum dose has yet to be established and future clinical results will be more telling.

Charles Baum, Mirati's CEO, said in a statement those with KRAS-mutant cancers have "a poor prognosis, are resistant to standard of care treatment and have no available targeted therapeutic options."
Echoing this was Pasi A. Jänne, director of The Lowe Center for Thoracic Oncology at the Dana Farber Cancer Institute, and a study investigator.
"KRAS mutations are the most common oncogenic alteration in all of human cancers, and as such, finding a therapeutic approach for this subset of cancers would have tremendous clinical impact for cancer patients," said Jänne.
Mirati's stock closed at $100.73 on Nov. 14, up more than 125% since year's beginning.
Precision Oncology
The company also has a lung cancer drug called sitravatinib that's in late-stage clinical trials.
Mirati specializes in what's called precision oncology — through genetic tests finding patients likely to respond to its drug candidates.