CO. ANNOUNCES 2 ACQUISITIONS, OFFERS FISCAL 2020 GUIDANCE
Cubic Corp. Closes Out a $1.5B Year, Stock Tumbles
Monday, November 25, 2019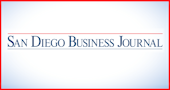 Defense and transportation electronics specialist Cubic Corp. finished its 2019 fiscal year with revenue of slightly less than $1.5 billion — up 24% from fiscal 2018.
Investors, however, were apparently spooked by news in Cubic's earnings report, issued after the trading day ended on Nov. 20. Shares took a remarkable 21.8% drop on Nov. 21, closing at $57.57.
One news account said the decline stemmed in part from an analyst from J.P. Morgan downgrading the stock from "overweight" to "neutral."
A FactSet poll of analysts, reported by MarketWatch, said analysts were looking for adjusted earnings per share of $1.94 and sales of $440.3 million in the fourth quarter. Cubic reported adjusted earnings per share of $1.86 on sales of $471.2 million.
Net income for the fourth quarter, which ended Sept. 30, was $41.8 million.
In the fourth quarter of 2018, net income was $17.8 million on sales of $379.7 million.
Guidance of $1.58B to $1.64B
Laying out its predictions for fiscal 2020, Cubic said it expected adjusted earnings per share in the range of $3.10 to $3.70, with sales in the range of $1.58 billion to $1.64 billion.
For the year as a whole, revenue advanced 24% over fiscal 2018, when it was $1.2 billion. Net income quadrupled from $12.3 million in fiscal 2018 to $49.7 million in the just-ended fiscal year.
"We delivered a record fourth quarter leading to record annual financial performance and the achievement of our fiscal 2019 guidance," said Chairman and CEO Brad Feldmann in a statement distributed by the company. "We continue to execute our technology-driven, market-leading strategy propelled by significant backlog, franchise wins, strategic partnerships and transformational acquisitions."
Reeling in Pixia, Delerrok
The Kearny Mesa business also had acquisition news, announcing that it had reached deals to acquire the remaining stakes of two technology businesses, Pixia and Delerrok.
Cubic will pay $200 million cash to acquire the 80 percent of Pixia that it does not yet own.
Based in suburban Washington, D.C. Pixia offers cloud-based solutions to manage and access massive amounts of imagery data. Its clients include the military, intelligence agencies and industry.
Cubic acquired 20% of Pixia in June for $50 million cash, taking an option to acquire the remaining stake for $200 million. It exercised the option earlier in the month. Cubic said it will pay for the acquisition by borrowing, using existing credit facilities.
The deal is expected to close in February.
"Pixia enhances our C2ISR digital platform and further enables our real-time, battlefield cloud strategy to provide information to the edge of the battlefield," said Feldmann, using the abbreviation for command, control, intelligence, surveillance and reconnaissance. "We look forward to welcoming the Pixia team to Cubic. Together, we will offer best-in-class solutions to address big data challenges for the intelligence community."
Cubic also exercised an option to pay $36.4 million for an 82.5% stake in Delerrok, a transportation software company based in Vista. It previously paid $6.5 million to buy the other 17.5%.