Bumble Bee to Be Sold for $925M, Files for Bankruptcy
Sunday, November 24, 2019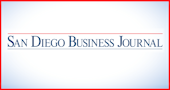 San Diego-based Bumble Bee Seafoods filed for Chapter 11 bankruptcy protection on Nov. 21 in U.S. Bankruptcy Court in Delaware. Bumble Bee said in a statement that the move was a first step in selling the business. FCF Co. Ltd. has agreed to buy Bumble Bee's assets for $925 million.
The packager of tuna and other seafood said it filed for bankruptcy to "facilitate the sale and reduce its debt burden caused by recent and significant legal challenges." The business added that it has received new financing commitments from its existing lenders that will provide sufficient liquidity to fund the business through the closing of the sale, which could be in 60 to 90 days.
Employees and vendors will continue to be paid and customers will continue to get deliveries, said Jan Tharp, Bumble Bee's CEO, in a written statement.
The company's Canadian affiliate, Connors Bros. Clover Leaf Seafoods Co., plans to restructure under Canada's Companies' Creditors Arrangement Act.
"It's been a challenging time for our company but today's actions allow us to move forward with minimal disruption to our day-to-day operations," said the statement from Tharp. "We have an experienced leadership team in place and plan to transform our business in bold and innovative ways that will build a legacy worthy of our proud 120-year-old history."
Lion Capital LLP acquired Bumble Bee Seafoods from Centre Partners Management LLC in 2010, for undisclosed terms.
Bumble Bee has had its headquarters in the historic Showley Bros. Candy Factory building in San Diego's East Village since 2014. It moved there after spending 12 year years in Kearny Mesa.
The business traces its roots to 1899, to the Columbia River Packers Association in Astoria, Oregon. The business eventually opened a canning operation in San Diego, which at midcentury boasted a number of canneries, and was a hub for the tuna fleet. Tuna was the city's third-largest industry during the 1960s, with almost 40,000 employees who caught, sold or processed fish, according to the Port of San Diego.