Illumina Hopes IP Plan Wins Over U.K. Antitrust Regulator
Thursday, November 21, 2019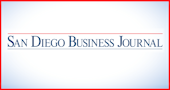 Illumina has proposed offering competitors free licenses to certain patents in hopes of getting U.K. regulatory approval to buy Pacific Biosciences for $1.2 billion.
San Diego-based Illumina, the world's largest DNA sequencing company, powers everything from direct-to consumer tests to livestock breeding. It wants to gain Pacific Biosciences' ability to parse lengthy strings of DNA — what's called long-read sequencing.
Earlier this month, Illumina said if the merger gets the OK it would grant royalty-free licenses to third parties developing long-read sequencing and certain other technologies, per regulatory documents.
That's in response the U.K.'s Competition and Markets Authority, or CMA, which in preliminary October findings said it was inclined to block the deal to preserve competition in the DNA sequencing market.
Illumina said its proposal would remove a barrier to market entry, cited by CMA as a concern.
CMA responded by saying licensees would still need commercial infrastructure to compete with Illumina, documents show. The agency declined to comment for this article, citing its ongoing investigation.
On Nov. 20, Illumina countered that the potential pool of licensees includes major outfits like Roche and Thermo Fisher.
In a research note, analyst Doug Schenkel with Cowen said Illumina's plan "seems like a strong concession, but it is unclear if this will be enough."
Schenkel said Illumina's move indicates that intellectual property wasn't the impetus for the tie-up. Rather, Illumina believes it can drive commercialization of Pacific Biosciences' technology, something the Menlo Park company couldn't do on its own.
Meanwhile, U.K.-based Oxford Nanopore Technologies called Illumina's royalty idea "wholly inadequate." Oxford Nanopore developed a sequencing system taking aim at part of Illumina's business.
"The merger would still result in a situation where Illumina/PacBio combined would have a market share in the U.K. of 90%+ and worldwide 80%+," Oxford said in comments to CMA.
CMA is slated to make a final decision in December.
If the agency issues a denial, in theory the companies could still merge and forgo the U.K. But being shut out of such a large market could kill the deal.
Originally, the acquisition was supposed to close mid-year. But this summer CMA began probing the deal, leading the companies to delay the deadline to as late as March 2020.
With the date being pushed back, Illumina will pay Pacific Biosciences at least $18 million to help fund the company's operations.