Founders First Secures $100 Million from Community Investment Management
Thursday, November 21, 2019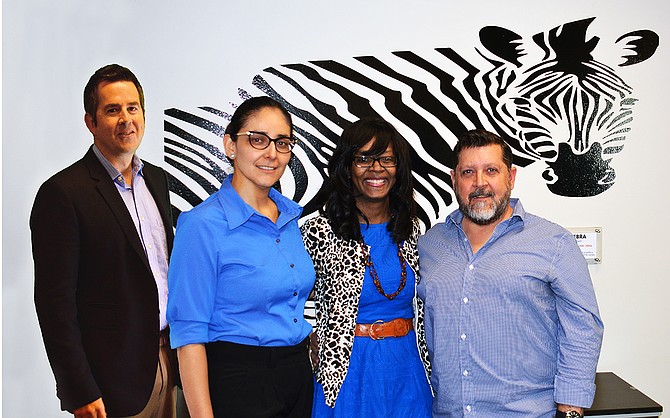 Founders First Capital Partners will expand after bringing in $100 million in debt funding from Community Investment Management (CIM), a San Francisco-based impact investment firm. Founders First will use the additional funds to broaden its support to companies making $1 million to $5 million in annual revenue.
Based in San Diego, Founders First Capital Partners provides revenue-based financing to early-stage startups led by underrepresented founders. For example, the company supports businesses led by women, people of color, veterans, LGBTQ founders, and small businesses located in low- to moderate-income areas.
"Founders First is very pleased to have secured such significant funding that allows us to expand our efforts to businesses that are led by underrepresented founders or those that serve underrepresented communities," CEO Kim Folsom said in a news release. "The procurement of this debt funding signifies to us that there is a clear opportunity and interest in offering revenue-based investment to support positive outcomes for service-based, social-impact companies. With this partnership, we look forward to advancing our mission of helping small businesses grow to the next level and extend their economic impacts to communities that can most benefit from job creation."
Founders First Capital Partners hosts an accelerator program to provide leadership and business tools to founders. The company plans to offer its FastPath accelerator from January 13th to 16th at the University of San Diego. In addition, those companies are eligible to receive revenue-based financing, which can serve as an alternative for startups that are too small for a bank loan, or that might not want to trade equity for venture capital just yet.
Entrepreneurs receive a loan of up to $1 million, and pay a fixed percentage of their company's revenue up to a pre-determined cap. The goal is to grow these businesses to the point where they bring in $5 million to $10 million in recurring revenue.

"We have found revenue-based financing to be a compelling alternative to venture capital and fixed payment loans as a forward-looking and structurally flexible investment to support business growth," CIM Managing Partner Jacob Haar said in a news release. "We believe that Founders First's unique advisory and revenue-based investment platform enables underrepresented small businesses to overcome systematic bias and achieve their potential."