North Park Apartments Sold For Nearly $3.7M
Wednesday, November 20, 2019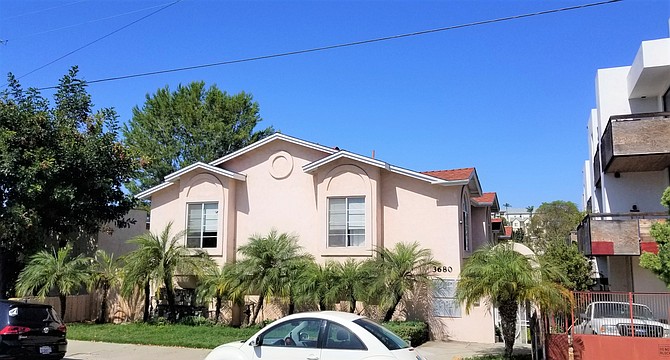 A North Park apartment complex has been sold for nearly $3.7 million.
The complex was sold by Johnson Philip W 1981 Trust to an undisclosed buyer, according to CoStar, a real estate research firm.
Raymond S. Choi, an investment specialist in Marcus & Millichap's San Diego office, represented both parties.
Built in 1992, the complex, at 3680 Alabama St., has 10 two-story townhomes that average 1,050 square feet.
Real estate reporter Ray Huard may be reached at rhuard@sdbj.com or 858-277-8904.