New Cleaning Robots Use Brain Corp.'s Software
Wednesday, November 20, 2019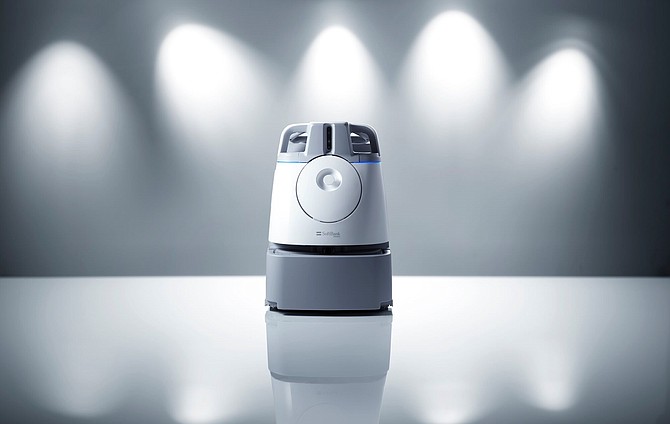 San Diego-based Brain Corp.'s software will appear in several new autonomous cleaning robots.
On Nov. 19, SoftBank Robotics America and ICE Robotics launched an autonomous vacuum sweeper for commercial use. The robotic vacuum, Whiz, is powered by Brain Corp.'s autonomous navigation platform, BrainOS. The software startup uses machine learning and computer vision to help industrial cleaners navigate shelves, boxes and other obstacles.
SoftBank Robotics America is headquartered in San Francisco, and is a subsidiary of Tokyo-based tech conglomerate SoftBank Group Corp. SoftBank's Vision Fund is one of Brain Corp.'s largest investors, leading a $114 million series C round in the startup in 2017.
"Whiz represents a major technological upgrade in automating commercial processes that demand frequency, quality, and consistency," SoftBank Robotics America Head of Commercial Automation Brady Watkins said in a news release. "The scale and effort required to keep huge areas of carpet clean strains already overworked janitorial teams. … By addressing this task, Whiz unlocks the team's potential of creating healthier environments."
On Monday, Brain Corp. announced two other partnerships. The company is working with Alfred Kärcher SE & Co. to build the world's first autonomous stand-on vacuum cleaner. It also will work with Wisconsin-based RPS Corporation to build an autonomous ride-on scrubber. As with other products using Brain Corp.'s technology, both will be industrial cleaning devices.
"BrainOS unlocks the expansive market opportunity that robotics offers by enabling OEMs to successfully produce, deploy, and support robots at scale," Christian Cornelius-Knudsen, Brain Corp,'s senior vice-president of global sales and services, said in a news release. "Instead of being responsible for engineering the entire technology stack and funding that development process, OEMs can focus on their core business and product differentiation, greatly streamlining time-to-market."