TECH: COMPANY CONFIDENT IN PHONE WORK AND 5G PLANS
Some Question Qualcomm's Quarter
Tuesday, November 19, 2019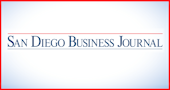 Qualcomm Inc. beat Wall Street expectations for the company's quarterly results, sending its stock to an all-time high of $94.03 on Nov. 8.
The company had previously lowered its outlook for the quarter ending Sept. 29, facing falling phone sales in China. Qualcomm beat the more modest expectations, reporting earnings of 78 cents per share, above analyst expectations of 70 cents per share.
Still, Stacy Rasgon a senior analyst with Bernstein, expressed some surprise at the enthusiastic shareholder response over what he thought was a "decent" quarter.
Good, But Not Great
"Overall commentary on the 2020 5G opportunity sounded (on the surface) good," he wrote in a research note. "But it must be said that any objective view suggests this wasn't really a good quarter in the grand scheme of things; given where expectations were 3 months ago, it is likely the company would have had another significant miss had they not acted to slash forward outlook last quarter…"
Qualcomm brought in $4.8 billion in revenue for the quarter and shipped 152 million mobile-station modems, both of which were slightly above guidance. Qualcomm had previously slashed expectations for modem shipments by 100 million units, for a total of roughly 150 million units for the quarter.

Next quarter, Qualcomm expects revenue between $4.4 billion and $5.2 billion, and modem shipments between 145 million and 165 million. It also expects revenues from its licensing business to increase, largely thanks to once again having Apple Inc. as a customer. Qualcomm is still hammering out licensing negotiations with Chinese telecommunications company Huawei, which paid Qualcomm $450 million in an interim agreement that ended during Qualcomm's third quarter.
Qualcomm CEO Steve Mollenkopf said the company's licensing revenue had returned to a seasonal pattern with strong quarterly revenues expected in December, thanks to the company's agreement with Apple. After a drawn-out legal battle, the two companies settled in April, reaching a six-year license agreement.
230+ Wins in 5G
Rasgon expects that the agreement will boost Qualcomm's growth for the next two years, but sees it as "potentially fleeting" in the longer term, given Huawei's moves to sell more 5G components, and Apple's recent purchase of Intel's modem business.

Still, Qualcomm executives painted a rosy picture of Qualcomm's opportunities as more countries build out infrastructure for the new telecommunications standard. Mollenkopf said the company had more than 230 5G design wins, meaning Qualcomm's 5G chips will be in use in more than 230 types of smartphones or other devices. That's an increase of 150 devices from the previous quarter.
Qualcomm President Cristiano Amon said that almost every flagship brand (with the exception of Huawei) had used Qualcomm's silicon in their new 5G phones. Next year, he expects smartphones will account for the "vast majority" of the company's earnings. But in the future, he hopes Qualcomm will continue to make headway in other industries that will have a use for the new cellular technology.
"We expect that to be a growth story as we head into 2021 and 2022," he said.

Tailwinds Likely
For example, Qualcomm has brought in nearly $6.5 billion in automotive design wins, up from $5 billion at the beginning of the fiscal year, Mollenkopf said.
"Overall positive financial execution and a compelling 5G story are likely to yield tailwinds for Qualcomm in the near term…" Ross Seymore, a research analyst with Deutsche Bank, wrote in a research note.